This week's new downloadable games for Nintendo systems include two different ways to get behind the wheel – one futuristic, the other retro.
In FAST – Racing League for the WiiWare™ service, players can fast-forward 100 years into the future to experience antigravity racing thrills.
In Valet Parking 1989™ for the Nintendo DSiWare™ service, they can jump back a couple of decades to strategically handle a host of vintage '80s automobiles.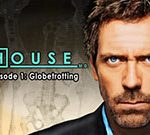 For those who prefer hospitals instead of hot rods, House M.D. – Globetrotting gives Nintendo DSi™ owners a way to immerse themselves in a rich medical drama. And for timeless console fun, the Super NES™ classic Super Adventure Island is now playable on the Wii™ system via the Virtual Console™ service.
Also BIT.TRIP VOID, the third installment in the retro-arcade BIT.TRIP saga, gets a demo version on the WiiWare Service.
Whatever your gaming appetite demands, these great new downloads can help you kick off your summer with a smile.
This Week's Games:
WiiWare: FAST – Racing League, BIT.TRIP VOID (demo version)
Virtual Console: Super Adventure Island
DSiWare: House M.D. – Globetrotting, B Team – Episode 1: Dust & Steel, Valet Parking 1989