Limbo Review
Good: Simple Gameplay Mechanics, A Game that Lacks in Story, Eerie Atmosphere, Expect to Die A lot
Bad: Pricey
User Score
9.8
(4 votes)
Limbo on the Xbox 360 is probably one of the strangest games I have ever played since I started playing video games almost two decades ago. Playing a strange game is hardly a bad thing but for a simple arcade platforming action game, Limbo is probably one of the best ones I have ever played. To start off the hot summer in the United States, Microsoft releases Limbo exclusively on the Xbox 360. At a price of 1200 Microsoft Points, players will not only experience a weird journey with Limbo, but they will also experience a game where dying in the game is not a bad thing at all.
By just looking at the game's screenshot, players will already feel that it is going to be a weird game. The art- style of the game will be remembered for many years to come. Comparing Limbo to other games such as Braid, where art is one of the big things players admired about, how does Limbo stand out? Let's take a look on the HOTs and NOTs of the game.
HOT
Simple Gameplay Mechanics
There are only two buttons that players need to use when playing Limbo aside from moving the character with the analog stick. Jumping with the A button and doing an action with the B button are the only buttons used in the entire game. The game is a side-scrolling adventure where the protagonist will be going through a series of puzzles that you will have to survive. There are no complicated controls that need to be remembered and this game can be played by anyone in the family. Expect hard puzzles that will take a decent amount of your time to solve.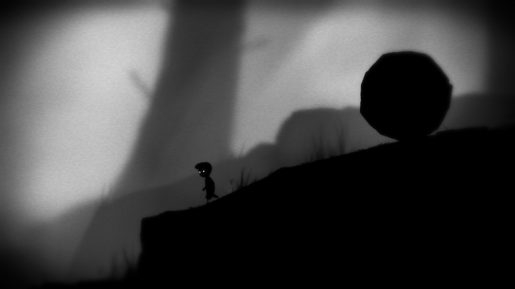 A Game that Lacks in Story
Usually, when a game doesn't have a story, it is a bad thing for us reviewers. In Limbo, the game starts with the boy waking up in the middle of the forest. There will be no story or dialogue that a player can normally expect in a game. The good thing about Limbo is by just playing through the game, players will be already picking up and learning as to what the game is all about. Being observant is the ability needed for players to fully grasp the story. It is a weird platformer game but it will get to you as you play through it until the end.
Eerie Atmosphere
In addition to a game that lacks in story, Limbo is also a game that is very limited to the game's soundtrack. 70% of the time while the player is playing the game, there will be no beat or music to accompany the dark adventure of the young boy. However, when the player approaches a puzzle or something sinister, an eerie music will commence giving the dark atmosphere of the game.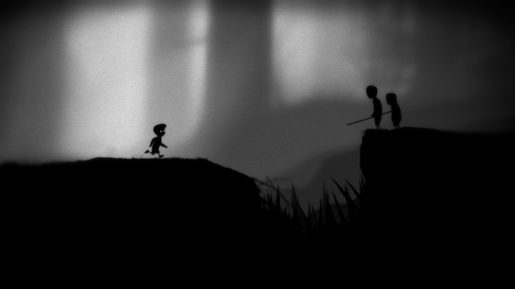 Expect to Die A lot
Dying has always been a bad thing in the long history of video games. In Limbo, dying is only the beginning. Since the game offers puzzles to be solved that are hard to figure out unless the player spends time and die a couple of times, a player must expect to do a couple of runs until they figure out what to do in order to proceed to the game.
NOT
Pricey!
For a game that can be finished in less than two hours, 1200 Microsoft is a little expensive. Since there is no replay value at all in the game, spending $15 is not something I would do. If the game was priced at $9.99 or 800 Microsoft Points, then it is something I would have whole heartedly recommended. However, a nice way to spend a summer is with a weird game that is truly worth it for anyone who wants a challenge.
VERDICT
A great way to heat up the summer on the Xbox 360 is by purchasing Limbo this Wednesday. Forget about being pricey if you have enough money to spend this month. For someone who wants to play a game that will be remembered in the years to come, Limbo is something you should look forward to this week. The dark eerie atmosphere will most likely get to your senses and you'll love the challenge of the puzzles that require more than one try plus multiple deaths in order to solve them.
[
Editor's Note:
Limbo was reviewed on the Xbox 360. The game was provided to us by the publisher for review purposes.]
Limbo Review

,