God of War III Weapon Upgrades Detailed
The Red Orbs in God of War III is essential to upgrading Kratos' weapons in the game. But upgrading the weapons won't simply make them stronger, it also adds changes to the magic attached to them. Every weapon Kratos gets from the Gods of Olympus has special magic that can make him stronger and more deadly.
Let's take a look on the weapon upgrades that you and Kratos can attain. Remember that collecting the Red Orbs is a must if you want to conquer what lies ahead.
BLADES OF EXILE
Level 2 – 4000 Orbs Required
Next Level: Increase Damage
Unlock: Argo's Ram
Cyclone of Chaos L1 + Square
Cyclone of Chaos (Air) L1+Square
Argo's Ram Parry (L1) and Press Square
Level 3 – 7000 Orbs Required
Increse Damage
Valor of Hercules, T T SQuare
Hyperion Fury: Hold Square
Athena's Wrath (Evading) Right analog stick + T
Army of Sparta LV 2: R2
Level 4– 8000 Orbs Required
Increased Damage
Cyclone of Chaos Lv. 2: L1+ Tap Square
Tartarus Rage: L1+ Triangl
Argo's Rise: Parry (L1) and Press Triangle
Level 5 – 10000 Orbs Required
Increased Damage
Tartarus Rage Lv 2: L1 + Hold Triangle
Army of Sparta Lv. 3: R2 + Tap Circle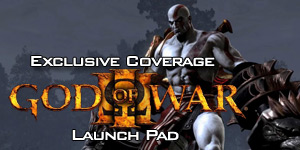 BOW OF APOLLO
Level 2 – 2500 3000 Orbs Required
Increased Damage
CLAWS OF HADES
Level 1
– Cerberus Mongrel
– Olympus Sentry
– Olympus Archers
Level 2– 3000 Orbs Required
Increased Damage
Tormenting Lash: L1 + Square
Tormenting Lash (Air): L1 + Square
Level 3– 5000 Orbs Required
Increased Damage
Hades Bane (Evading): Right Stick, Triangle
Soul Summon Lv 2:
– Chimera, Gorgon Serpent, and Olympian Fiend
The Chimera Soul is currently active.
Level 4– 6000 Orbs Required
Increased Damage
Unending Sorrow: L1 + Triangle
Undending Sorrow (Air) L1 + Triangle
Level 5– 9000 Orbs Required
Increased Level Damage
Soul Summon Lv. 3
– Cyclops Berkserker, Siren Seductress, and Centaur General
HEAD OF HELIOS
Level 2– 2500 Orbs Required
Increased Damage
BOOTS OF HERMES
Level 2– 2500 Orbs Required
Increased Damage
Hermes Jest: L2 + Hold X
NEMEAN CESTUS
Level 2– 3000 Orbs Required
Increased Damage
Vicious Maul: L1 + Square
Vicious Maul (Air): L1 + Square
Level 3– 5000 Orbs Required
Savage Charge (Evading): Right Stick , Triangle
Nemean Roar Lv 2: R2
Level 4– 5000 Orbs Required
Increased Damage
Crushing Strike: L1 + Triangle
Crushing Strike (Air): L1 + Triangle
Level 5– 8000 Orbs Required
Increased Damage
Nemean Roar Lv. 3: R2
NEMESIS WHIP
Level 2– 3000 Orbs Required
Increased Damage
Severe Judgment: L1 + Square
Severe Judgment (Air): L1 + Square
Increased Righteous Tirade Duration: Hold Square
Increased Righteous Ascension Duration: Hold Triangle
Level 3– 5000 Orbs Required
Increased Damage
Avenging Strike (Evading): Right Stick, Triangle
Nemesis Rage Lv 2: R2
Increased Righteous Tirade Duration: Hold Square
Increased Righteous Ascension Duration: Hold Triangle
Level 4– 5000 Orbs Required
Increased Damage
Deadly Reprisal: L1 + Triangle
Deadly Reprisal (Air): L1 + Triangle
Increased Righteous Tirade Duration: Hold Square
Increased Righteous Ascension Duration: Hold Triangle
Level 5– 8000 Orbs Required
Increased Damage
Nemesis Rage Lv 3: R2
Increased Righteous Tirade Duration: Hold Square
Increased Righteous Ascension Duration: Hold Triangle
God of War III Weapon Upgrades Detailed

,