Earlier this month a trophy list for Untitled Goose Game appeared on Sony servers, making today's announcement of it coming to PlayStation 4 and Xbox One on Dec. 17 far from surprising. Though, including it with Gamer Pass was a nice touch for Xbox owners.
Given how well the rather unassuming title has done the past couple of months, it was only a matter of time before it made its way to other platforms. By adding stealth elements and a rather unique charm, it's a title that managed to stand out way more than probably anyone could've guessed.
Beyond the moderately impressive 79 average on Metacritic, at least for the PC version, stores like Best Buy have stocked downloadable cards and more showing there is demand or at least hope to make this a big title.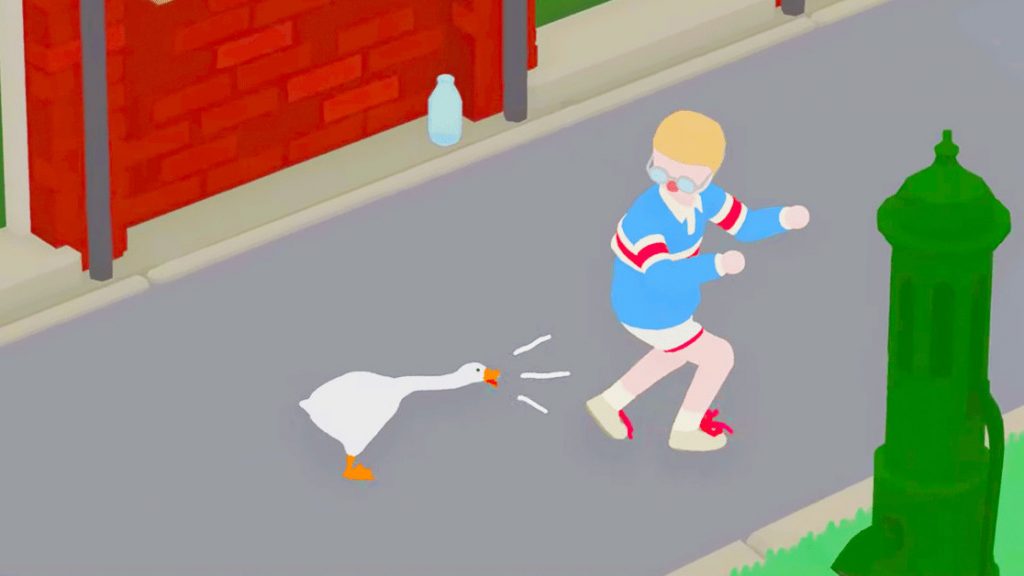 Also, for the trophy/achievement fans out there, not only does the list look rather simple and fun, over extremely stressful and tedious, it highlights the simple charms of the game.
For more information about Untitled Goose Game, check the official overview below:
It's a lovely morning in the village and you are a horrible goose.
Untitled Goose Game is a slapstick-stealth-sandbox, where you are a goose let loose on an unsuspecting village. Make your way around town, from peoples' back gardens to the high street shops to the village green, setting up pranks, stealing hats, honking a lot, and generally ruining everyone's day.

Featuring:

A horrible goose (that's you)
A town full of people just trying to get on with their day (you hate them)
A dedicated honk button (!!!)

Official overview