Recently there has been a lot of competition in the gaming headphone space. Every company wants to capture the market and try to offer something unique. In the case of Creative Labs, that is Super X-Fi, an head and ear-mapping technology that boasts impressive sound staging and a more expansive audio experience. With some big claims, we got the chance to check out the Creative SXFI AIR and see if Creative Labs is a brand worth checking out or do they use fancy technology that does nothing?
Having looked at countless headsets, the Creative SXFI AIR has unique presentation. The front highlights the Super X-Fi technology, with a wide and vibrant landscape. It reminds me more of B&O's presentation than anything else and it does a good job of highlighting the fact this headset is more of a jack of all trades than anything else. On the back there is a lot of information, mostly a highlight of why Super X-Fi is so interesting, among some of the other key features. Most surprising is, despite having some interesting gaming functions, there is little to no mention of this.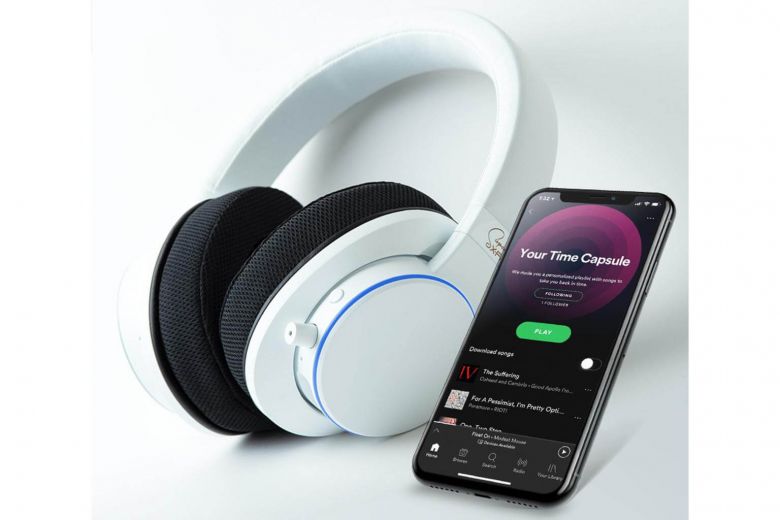 Inside is a plastic insert holding the headphones and a couple pieces of paper detailing the headsets main function. Compared to similarly priced headsets it doesn't feel that premium. While the headband has minimal padding, the earpads are quite plush and are quite breathable. An interesting compromise, though it works well enough. Part of what makes these headphones feel cheap is the sliding mechanism. As much as I love there is an indicator that allows you to easily level both earpads, instead of it being lopsided, it doesn't take much to move them. Applying minimal force and/or shaking them in my hand is enough to get the earcups to move up and down, a feat I was not able to replicate on any other headset I had, regardless of how cheap. Build quality aside, the important thing is ultimately the sound quality.
As mentioned above, this headset has Super X-Fi technology built in, which requires a brief set up to get working. Set up is little more than having an application scan both of your ears and face, something that proved fairly difficult for me to perform on my own. A friend was able to do it after a couple attempts, basically the application would continue to fail, but once we had it I was able to test Super X-Fi personalized audio holography.

After a fair amount of testing, Super X-Fi makes a pretty big difference, it just depends on what you're listening to. When listening to music or games with a very narrow sound stage, Super X-Fi makes things sound slightly more spacious. In some cases it's hard to tell the two apart. When playing things like Death Stranding though, it makes a massive difference.
The best way to describe it is, Super X-Fi makes it go from a localized and small sound stage to a spacious cinematic experience. You can hear the wind around you, voices stand out a lot more, movement is distinct and it's so different that you get that delightful sound of shock when you enable/disable it.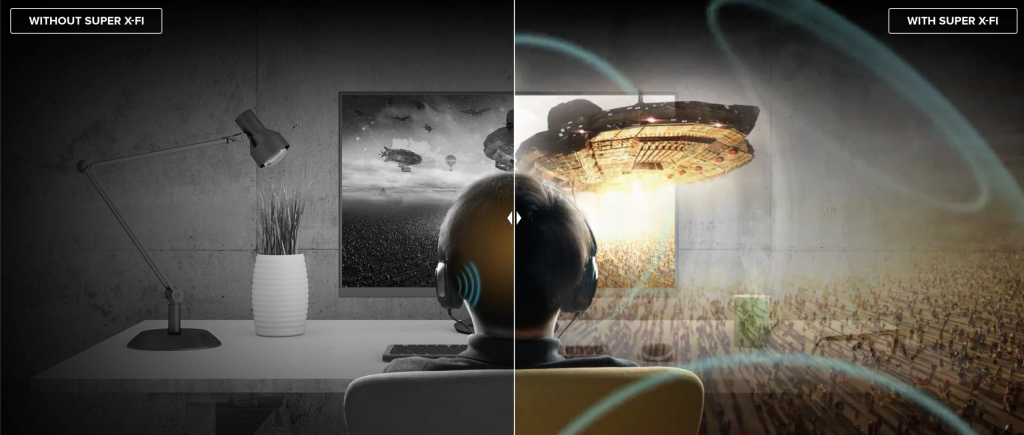 Naturally, the value Super X-Fi adds will vary on the experience itself. Games like World War Z fell behind because the sound itself wasn't that great. For instance, bullets sound flat across a number of headsets, so the staging of the atmosphere and voices are great, it just can't make up for other shortcomings. Games with less going on get little benefit. I could hear approaching attacks in Plants vs Zombies: Battle for Neighborville, which is great and in some cases invaluable, it just isn't the same amazing experience you can find in cinematic games or with a movie/high budget show.
One thing that surprised me is how demanding these headphones actually are. When the headphones are off and powered by the 3.5 connection, my Dualshock 4 at max volume provided enough power to hear them about four feet away on the floor. However, when powered on, something that is required to get the Super X-Fi experience, they take a significant hit when connected via 3.5. Even at six inches (this is an eighth of the range) I couldn't hear them with Super X-Fi on or off. When wearing them, the difference is so drastic you need max volume to really hear anything, whereas it's overpowering when they're off.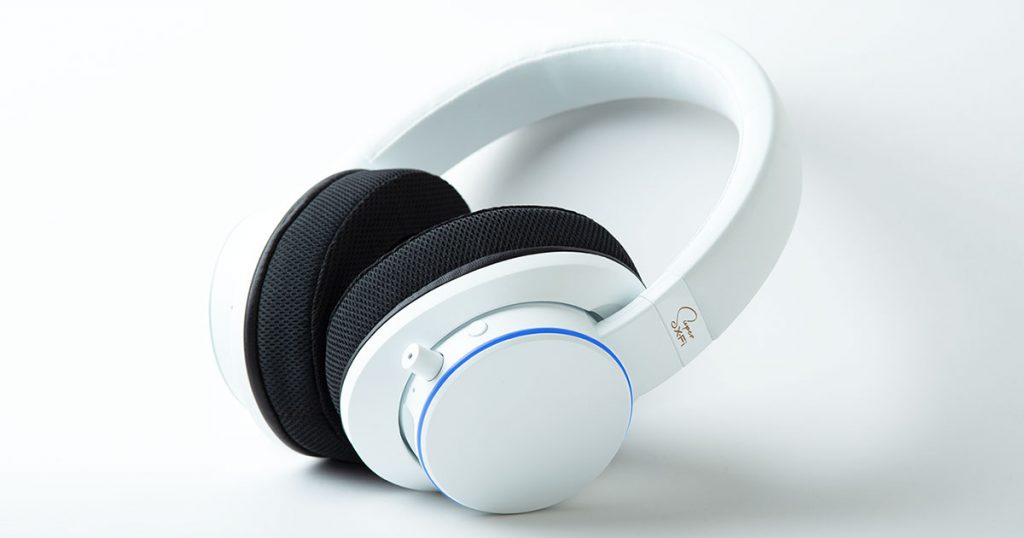 I found there was two ways to resolve this issue. You can either connect it to an amplifier like my K5PRO or you can, for whatever reason, connect via Bluetooth. If you're like me, my television supports Bluetooth and it was able to deliver the same experience I got with the headphones off, making it more than enough comfortably enjoy the Creative SXFI AIR.
Outside of sound, the mic performs surprisingly well for the size. I had no issues talking to others and having them hear me. It isn't the most feature filled or the best mic on the market, though it's more than capable of doing the job and is extremely discrete looking.
As mentioned above, Creative put a good number of features in the Creative SXFI AIR. When using Bluetooth with other sources they offered a good experience. The range isn't the best on the market but you get a reasonable amount of distance between your device and other things. They also feature a microSD card reader if you just want to play things off the headset directly.
Creative SXFI AIR Verdict
When push comes to shove, you get a lot of value with the Creative SXFI AIR, it's just that the value has to come from somewhere. Even if they're not the best built headset, the ability to use Super X-Fi in a lot of situations is worth it. Some of the shortcomings, like 3.5 volume when powered, can be corrected by using Bluetooth or an amp, making it more of a preference thing. The ability to use a microSD card and change the color of the ring around it is nice, though how important that is will vary. In the end, if you're looking for something that gives you a more immersive gaming experience or Bluetooth without going too high, these will perform fairly well.
[Editor's Note: Creative SXFI AIR was provided to us for review purposes.]