The latest character and thing confirmed for One Piece: Pirate Warriors 4 is Charlotte Katakuri and Luffy's Snakeman form. Neither should really come as a surprise, since Whole Cake Island ended a bit ago and the previously confirmed Carrot meant we were going to see the arc included.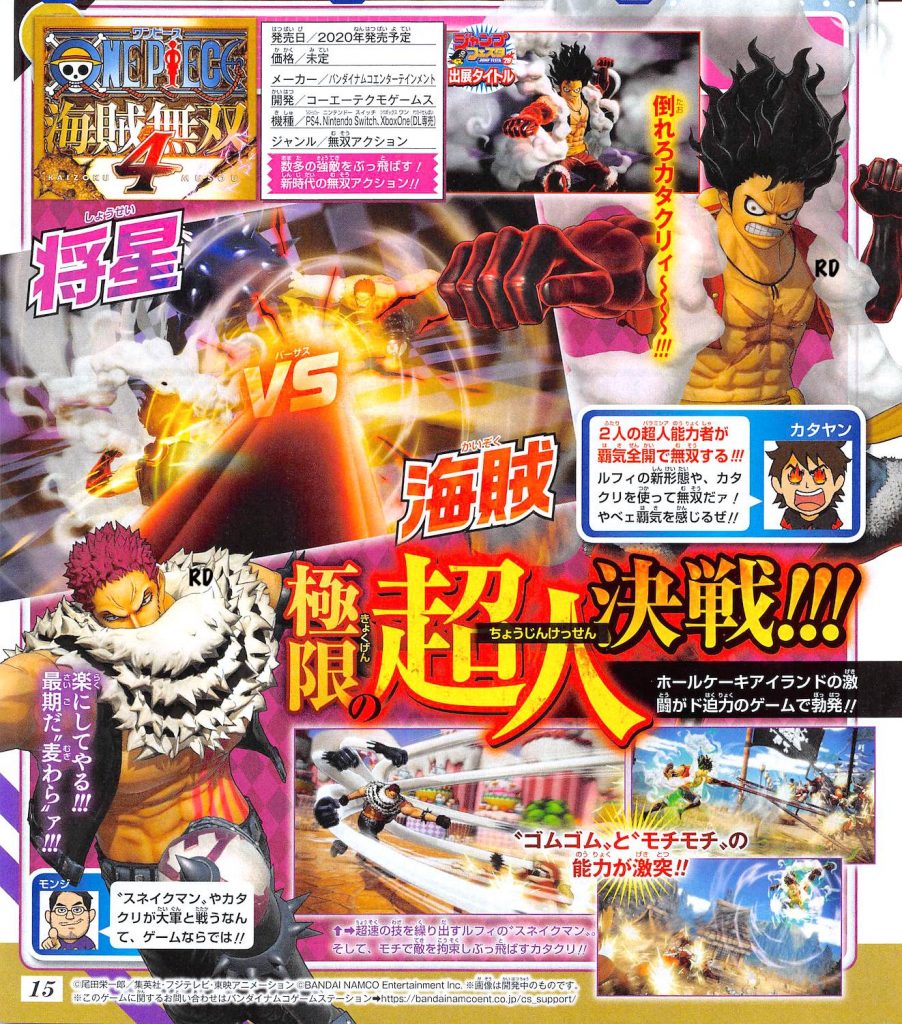 Sadly, the scan doesn't reveal much about either, though it does show pictures of the two fighting. Given how similar Katakuri was to Luffy, it wouldn't be surprising if the two played similarly, with the major difference being his spear. Likewise, the form might be exclusive to certain parts of the story, over being something you can use or possibly select.
But, in either case, this should be exciting to see when One Piece: Pirate Warriors 4 releases sometime in 2020.