I have a lot of respect for the current team at Toys For Bob. With Crash Bandicoot N. Sane Trilogy and Spyro Reignited Trilogy they took multiple beloved games on outdated platforms and tried to make them everything players remember them being. This means more than just adding a new coat of paint, it's modernizing the look, feel and overall experience, to the point where it's easy to remember why these games were beloved in the first place. With Spyro Reignited Trilogy finally out on the Nintendo Switch, is it a must have or did they phone it in for easy sales?
Spyro Reignited Trilogy revisits the original three adventures and tells three different but somewhat interconnected tales. The first involves saving dragons and fighting off the Gnasty forces in hopes of defeating Gnasty Gnorc. In the following adventure, Ripto, a tiny dinosaur, attempts to take over the various realms of Avalar. In the final adventure, Spyro fights against the Sorceress, a terrible force that has taken a number of dragon eggs in hopes of collecting their wings to gain immortality.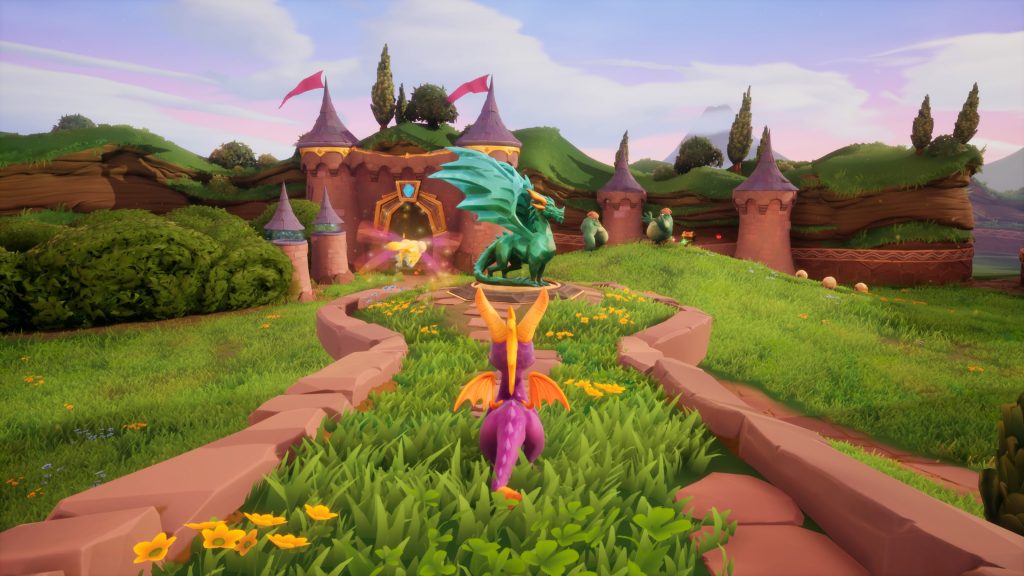 All of these stories obviously have a lot more going on than a sentence or two would indicate and are quite good if you take them for what they were. Even if the point was never to be the most engaging adventure, they gave a reason for the task at hand and offered diverse gameplay ideas, even if the core is relatively the same. They also show the evolution of the series.
At first it's a humble adventure through a largely empty world, to one that has a wide cast of silly characters and weird mechanics. It gives the series a sense of depth that a lot of, especially at the time, adventures simply didn't have. Regardless of how much they actually add, some of which added surprisingly little, it was a nice touch that allows each adventure to grow. Similar things can be said about gameplay.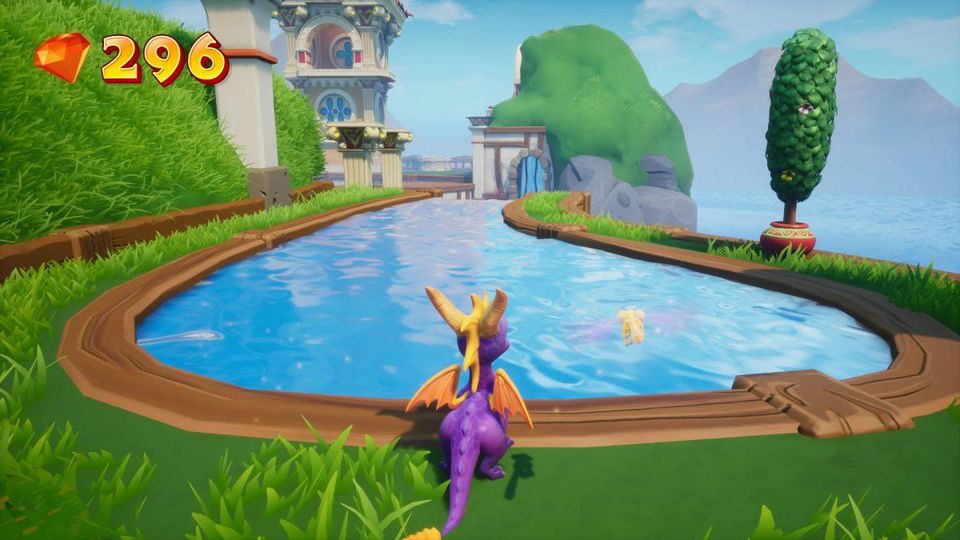 It's surprisingly difficult to play through Spyro the Dragon. Practically nothing is explained and outside of vaguely remembering there was a run and how some of the puzzles were solved, would've been the type of things that held a game back. Later adventures have far more tutorials, something that feels redundant if you play through the original adventure, showing another way the series advanced. Though, looking back, the lack of explanations make sense when you look at the overall mechanics.
None of the Spyro games are particularly deep. In fact, they utilize largely the same mechanics in almost the same way. Most things can be solved with fire, faraway places require glide, charge is needed for shielded, heavy and running foes and more often than not, knowing how to approach a situation is all you need to solve it. Regardless of whether you're playing the first or last adventure, almost every problem involves one of those things as a solution.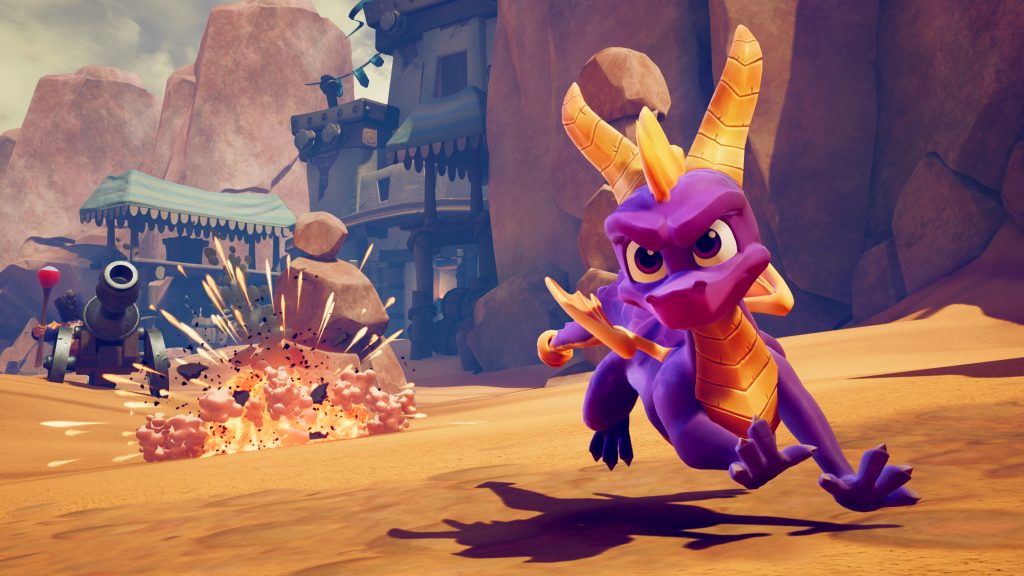 This can make the trilogy feel less like three different games and one singular adventure that changes wildly after the first one, but that also means your skills won't go to waste. I like knowing I can pick up one and master the others or simply know that I have far more runway for the experience I love. Plus, as later games show, there are some trials that take more than a few attempts to overcome.
Arguably the biggest and most notable change are the graphics. Not only did Toys For Bob update the models and give it a more modern feel, it's hard to believe just how radically different the original worlds were. Spyro could easily pass for a modern game, even if it has some dated concepts, allowing newcomers a chance to enjoy what a lot of us enjoyed in the '90s.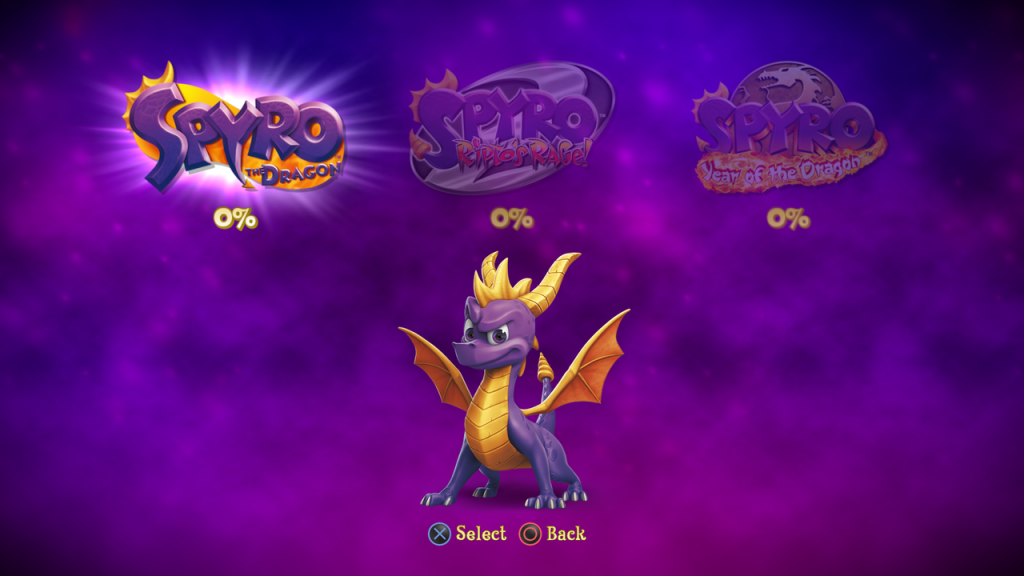 The downside to these changes is that there are some slowdowns and the models don't always look perfect. There was some weird coloring, basically the gradiation was off, making some of things look off. It's a relatively minor issue that will only really bother those looking for absolute perfection.
Verdict
Spyro Reignited Trilogy is pretty much all you could hope for in a remake. It feels like a modern version of the originals, at least as best that they could be, without too many dated elements to hold it back. While I would argue it didn't age as flawlessly as one could hope, you get an absurd amount of bang for your buck and the ability to take it on the go is hard to argue with. So, if you want to have a blast from the past, look no further than Spyro Reignited Trilogy.
[Editor's Note: Spyro Reignited Trilogy was reviewed on Switch platform. The game was provided to us by the publisher for review purposes.]