After a long wait, Nintendo is finally adding SNES games to Switch online. The first batch includes 20 games, listed below, including some games that have yet to appear on anything since their original release.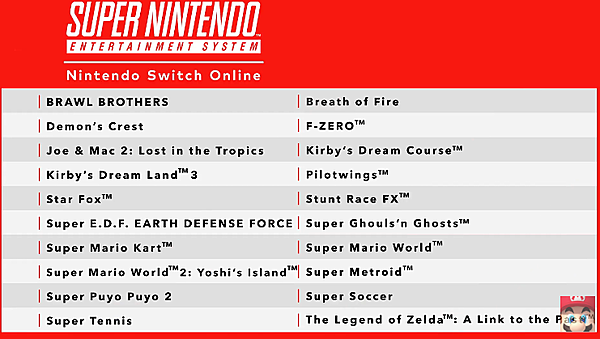 There is a good mix of must haves, including The Legend of Zelda: A Link to the Past and Super Metroid, along with some weird ones like Stunt Race FX and Super E.D.F. Earth Defense Force.
In addition to the games, Nintendo confirmed it will also get a classic style controller for players to use like the NES did.