With Borderlands 3 Deluxe finally out, players are excited to finally check out the loot they spend ages trying to unlock or simply bought. With the Vault Insider Program (VIP) offering unique costumes, skins and more and the deluxe edition doing the same, it's best to unlock them as soon as possible. Thankfully, Borderlands 3 makes this a relatively pain free process.
Obtaining Loot from Borderlands 3 Deluxe Edition
Before loading up Borderlands 3, make sure you obtained and spent your points on the VIP and/or downloaded the DLC. After, load up the game and click the social tab. It can be done in the main menu or by pushing the start button in-game. There you want to move over to the Shift tab, agree to the terms and you'll unlock the VIP loot. For Deluxe edition loot, you'll unlock it by default.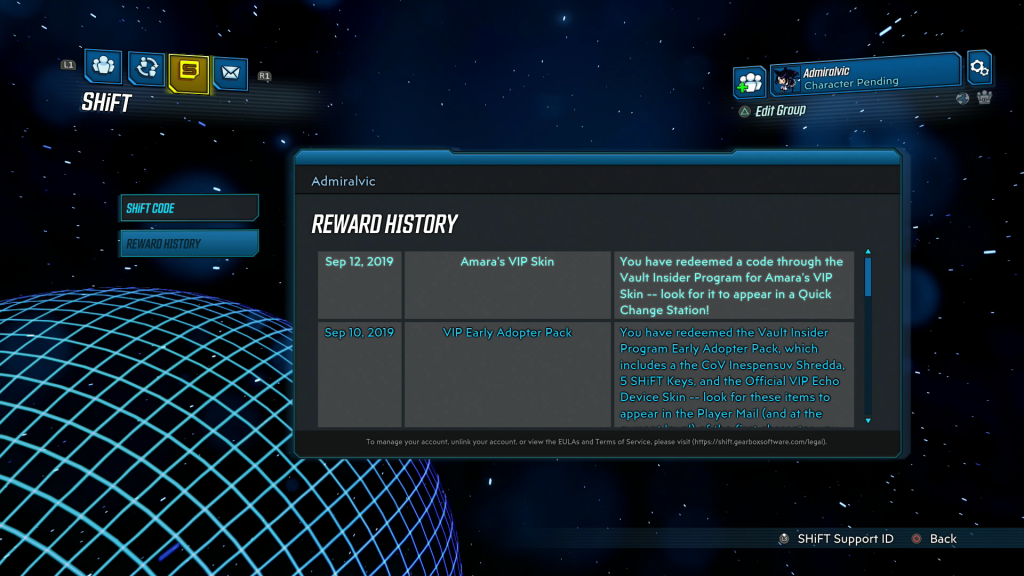 Where to Find (Borderlands 3 Deluxe)
In-game you'll find the costumes unlock at any new you station, which you'll find one at the start of the game or by simply accepting it in the mail area. This is by pushing start, moving to the right most tab and accepting the mail.
As for obtaining, reports indicate VIP weapons have a fixed value up to level 10, where as the legendary gear scales to your level. They've also reported that you can claim them again on a separate character, so I wouldn't worry about it too much if you get trigger happy.
Check back with us later this week for our review coverage of the game.