When it comes to headset recommendations, for the average gamer I tend to recommend something from LucidSound. They tend to have the best bang for your buck and provide a fantastic experience, whether you're looking to spend $75 or $250. While we enjoyed the LS25 and thought the LS41 was fantastic, we haven't checked out their Xbox model, the LS35X. With it being a cross between the LS31 and LS41 and designed with the Xbox in mind, is it worth $180, or should you just pay the extra money for the LS41?
Like the name suggests and as I mentioned above, the LS35X has all of the advantages of the LS31, with some of the perks from the LS41. These include the travel case and cooling gel earpads. Despite the travel case being a fancy bag with a soft interior, it does have a hidden area where you can hide cords, the mic or whatever other little things you want with the headphones. As for the earpads, they feel cool and comfortable, whether you're playing for 10 minutes or 10 hours. Best of all, these are removable, so if you have the LS25 or just prefer one type of pad over another, you can replace them. LucidSound also offers them for $20, meaning you can replace them over the whole headset.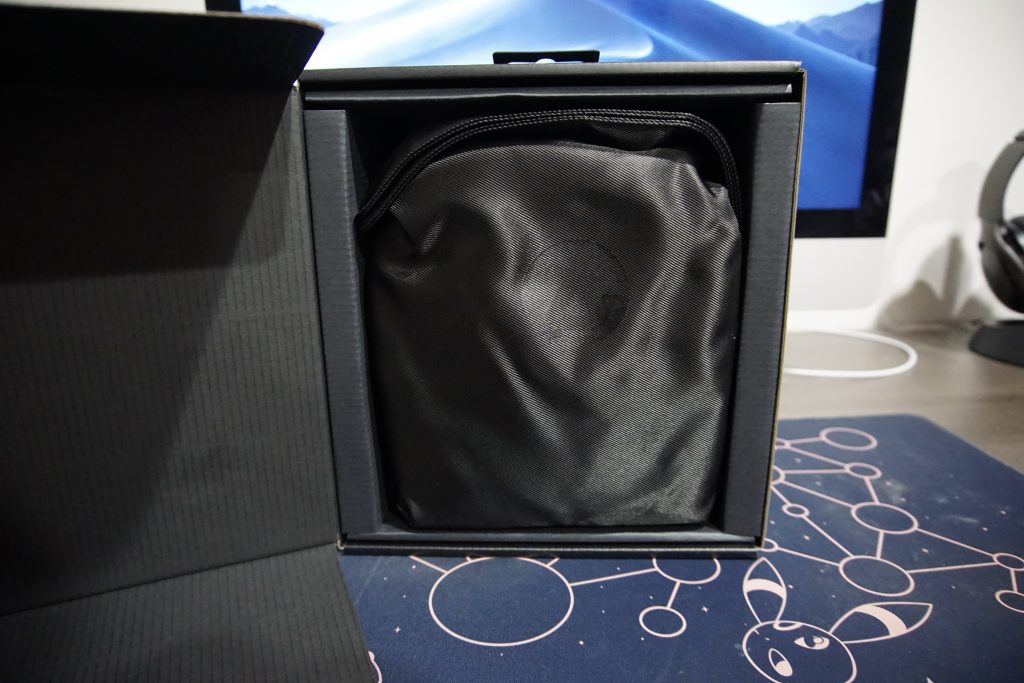 What makes the LS35X different from the other headsets is the ability to connect directly to an Xbox. With the click of two simple buttons, the headset connects without the need of attaching an additional dongle, wires or anything else. Doing so grants gamers access to either Windows Sonic or Dolby Atmos, both of which offer an incredibly immersive experience.
For those unfamiliar with either technology, they basically give you surround sound. Not quite as good as Waves NX, but enough where you can feel like you're in the world. While this is nothing unique to LS35X, they deliver crisp and clear sound.
Even at a louder volume they perform well, offering good sound staging for a game. This means you're going to not only hear the notes, but get a good idea of where it's coming from and richer sound than you can expect with a soundbar or something similar. But, there is a lot more to LucidSound than just nice sound.
Where a lot of headsets offer nice sound, at least in terms of gaming, what makes LucidSound stand out are the side features. Arguably my favorite feature is how you control the volume on their headphones. Most units add one or two volume wheels either on the headset or somewhere on the cord and that is how you control everything. On these, you simply turn dial on the side of the left and right earcup to control volume. One side controls game audio, with the other one handling voice chat, with the center button of the opposite side muting the audio in question. This is great for anyone looking to make things simple. No more having to fumble to change the volume, deal with antiquated methods or have to put much thought into what you're doing. Simply remember which side is which and turn to the desired volume.
The headset also has a built in microphone and the option to use an included one for clearer communication. This is a handy feature for anyone on the go, as they can be used for phone calls or just don't want to look at a mic. And, if that feature is important to you, simply plug it in and you're good to go. Like previous tests, both mics proved suitable for actual use, with the boom mic delivering a clearer and louder voice transmissions.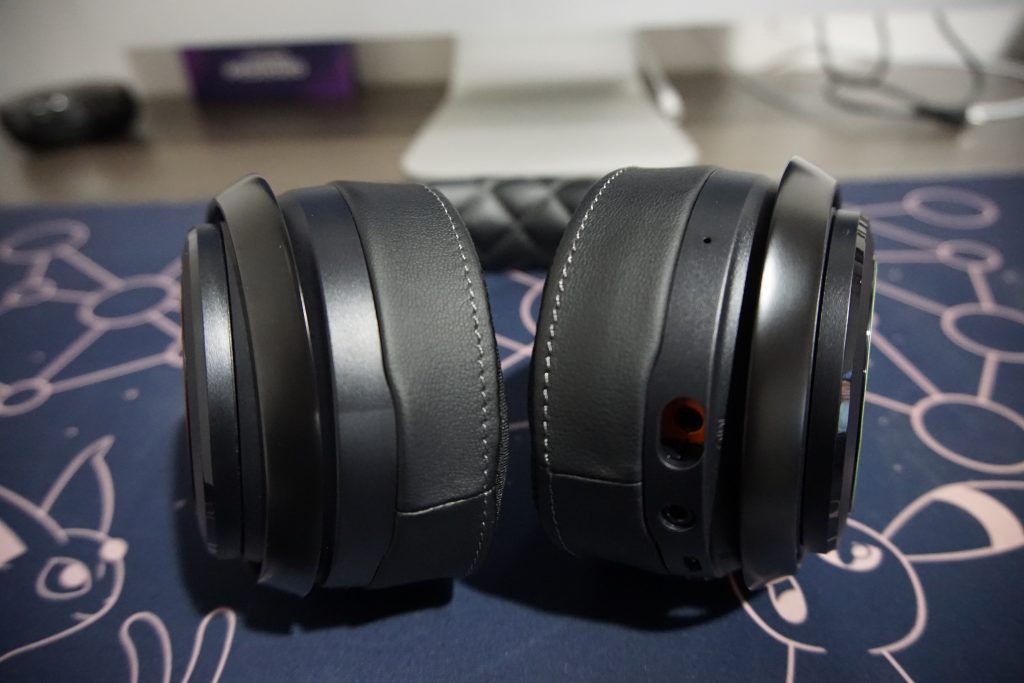 Like the other headphones in the line, LS35X features a headphone jack for use with other devices. Even though the site claims it only works with Xbox One, Windows 10 and Mobile, it will connect to a Nintendo Switch, Walkman, OSX, PlayStation 4 and likely anything else with a 3.5mm connection. What it can't do is, similar to the other headphones, control the volume of certain devices. Like none of my headphones can change it on the Switch, just like the LS35X has no control over it on the PlayStation 4. Depending on your usage this might be a deal breaker, but that is also one of the key differences between the LS35X and LS41.
Another highlight is the overall build quality. Instead of feeling cheap and plasticky, these feature a soft headband, fake quilted leather, metal accents and more. They don't feel like you're going to break them if you pull them too far or drop them on the floor.
Verdict
For the money you'd be hard pressed to find a better pair of gaming headphones. Between looking sleek enough to not be embarrassed wearing them in public to having all the features a gamer could want, it's an easy choice. As for the LS35X specifically, it comes down to how important your Xbox One is. If it's your only and/or main console, the wireless connectivity is nice and will still work, in some capacity, with other devices. However, if you're split more in the middle, you might want to step up to the LS41 or possibly preorder the upcoming LS50.
[Editor's Note: LucidSound LS35X was provided for review purposes.]