The Sinking City is a new and unique horror game inspired by the works of author H.P. Lovecraft. Instead of taking a traditional action survival route, this game is slower paced focusing more on detective and investigative work instead.
The last horror title I got to play this year was the game called Layers of Fear 2 on the Xbox One X. I did not really like that game due to the lack of direction for the player and it's snail like pace concerning its story.
Thankfully, The Sinking City is a slightly better game with an improved storyline and some unique gameplay elements that separate it from lots of other horror titles out there. That being said, some gamers might still not like this game due to its slightly slow pace and lack of emphasis on action gameplay.
Anyway, The Sinking City's setting is different because it takes place in the 1920s. You assume the role of Charles W. Reed who is a private investigator assigned to visit the fictional city of Oakmont in Massachusetts, USA. Reed has been getting some weird visions in his head and he wants more answers to what is happening to him. By visiting Oakmont, he hopes to find the answers he is looking for.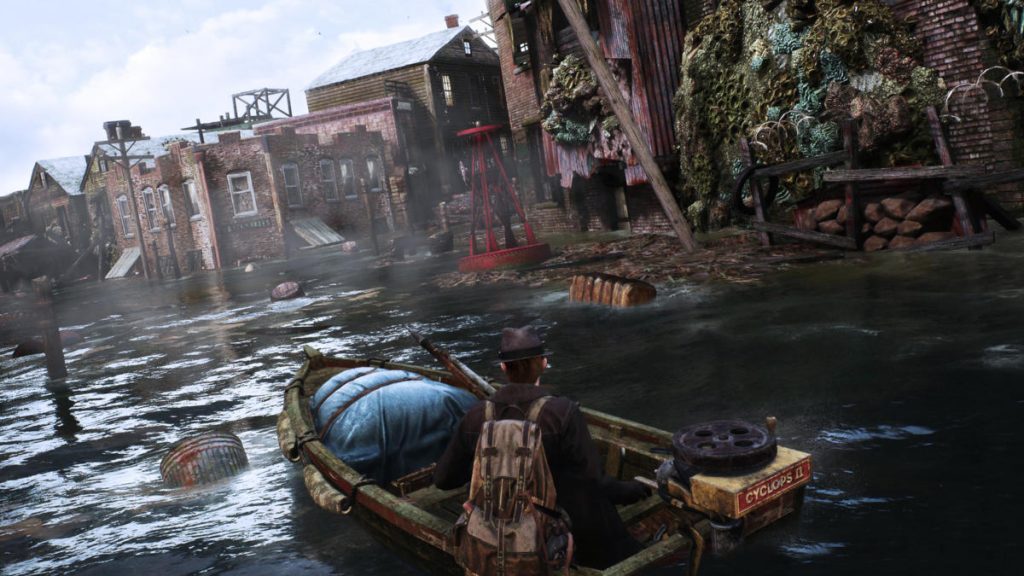 Oakmont, Massachusetts itself is a strange city that recently had a flood. Not only that, but weird things have been happening all over the city so Reed wants to know more about the strange supernatural occurrences. Before he can really get to the bottom of his own visions, first he needs to do investigative work for all the other things that has happened to the people in this strange city.

One of the first strange things that Reed witnesses is his first investigation. Reed has to find out what happened to the son of a "man" named Robert Throgmorton. The strange thing about Mr Throgmorton is that he's no ordinary man because he's actually a literal talking ape!

He's not the only strange being that lives in Oakmont because Reed will also have to meet up with fish looking humans as well in the city. The fact that different species of people live in this city adds more mysteries behind this strange yet wonderful place.

In terms of the bulk of the gameplay, players will have to listen to a lot of dialogue and look around the area lots of times to look for clues. For example, Reed can use his supernatural powers to find out what has happened in the past and the player will have to piece together what happens in the correct order.

Other times you will have to examine specific objects closely to see if any other clues have been left behind. A lot of times you may have to talk and interrogate a lot of people to see their side of the story. Most of the people do comply to Reed's demands, although sometimes you have to make choices that some characters may not like.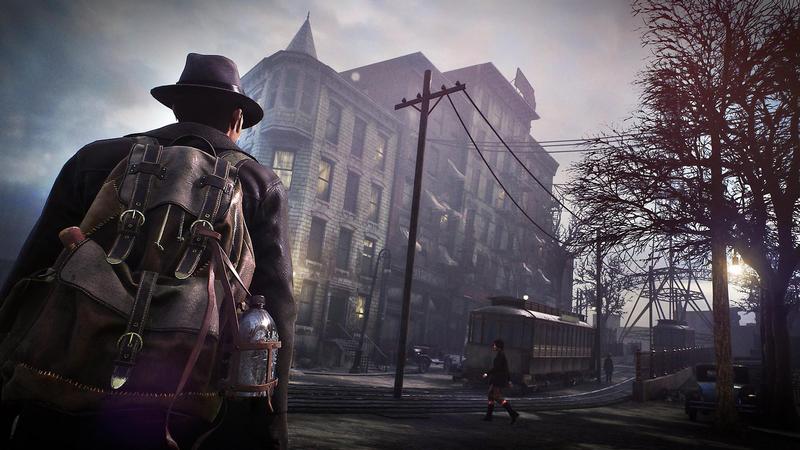 While the investigation side of gameplay is fun but slow paced, one aspect that might not appeal to a lot of gamers is The Sinking City's shoddy combat system. I'm not even sure why the developer added combat because it's very stiff and awkward.

Reed has several guns he can use, but shooting never feels smooth and satisfying. The melee combat is even worse considering it's super slow to attack and does not even do that much damage. If it were up to me, I would have left combat out of the game because it's not needed in my opinion.

Another weak part about the game is the unsatisfying ending. I'm not going to discuss spoilers, but the three endings you can unlock all aren't that great. The story seemed interesting at the beginning but the ending kind of ruined it for me.

In terms of gameplay, I think The Sinking City looks surprisingly good. The character models are realistic and detailed plus the city of Oakmont looks scary and atmospheric. Not to mention some of the city is submerged in water and you have to wade in a boat like in Venice to get to a number of locations.

That being said, exploring Oakmont on foot can be a bit of a chore because there's no other way around than just walking to every location. There is fast travel, although it only becomes available once you unlock it in certain areas.
Verdict
Overall, The Sinking City is an average game with good graphics but the gameplay isn't for everyone. I think I would have liked this game more if the combat was better and if it wasn't so slow paced. Other than that, people that like games about investigating things will love playing The Sinking City.
[Editor's Note: The Sinking City was reviewed on the Xbox One X platform. The game was provided to us by the publisher for review purposes.]