Having probably reviewed every fighting game, besides Dragon Ball FighterZ, this generation, you get a good idea of what to expect. However, Samurai Shodown is different than a lot of them. Part of this is due to weapons but the other part is focusing on a different play style. Given the recent rise in fighting games and a growing desire for something unique, does Samurai Shodown stand out in a good or bad way?
Despite most fighting games moving to elaborate stories that explain the characters, Samurai Shodown sticks to an arcade mode with a boss at the end. Every character is given a brief introduction, some kind of ending and the penultimate match has some kind of dialogue attached. It's enough to give the characters life, though not quite the experience you'd expect. That being said, some of the endings are pretty dark and grim, something I can appreciate. It makes them feel special, instead of just giving each fighter some kind of reward for winning.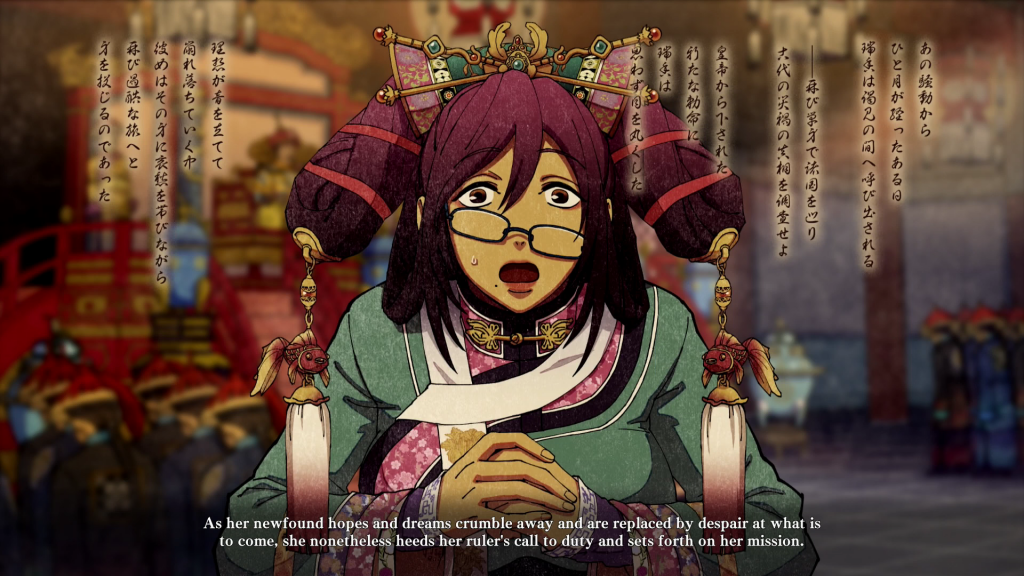 Story isn't the only thing that stands out in Samurai Shodown. What makes this game so different from other fighting games is how matches are played. For the most part, characters don't have elaborate combos like you'd find in Guilty Gear or Mortal Kombat. Instead, players need to read their opponent and react accordingly.
Most exchanges start with an attack being blocked, followed by punishing. This isn't terribly different from traditional fighting games, except I'd say the skill ceiling is a lot lower. Blocking a high or low attack and following up with a heavy slash is about as good as it gets and can do a devastating amount of damage. However, Samurai Shodown is more than happy to reward a high risk play style.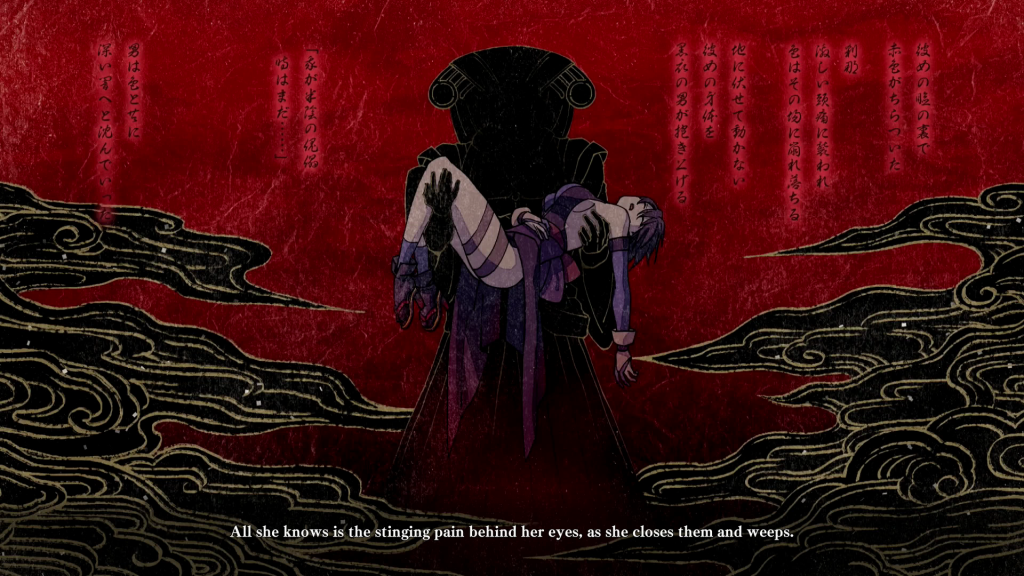 Like most fighting games, blocking incurs chip damage. If you're not familiar with the term, basically blocking doesn't negate all the attacks damage. It's also possible to lose to chip damage, so don't think you can just block until there is an opening and win. But, if you block at the right time, you don't take chip damage.
Players can also move out of the way of an attack, great for projectile attacks, or counter (different than the usual counter) the attack. Counters are particularly powerful, as they will disarm opponents. The ability to use these skills is the difference between a patient player and one that knows how to play.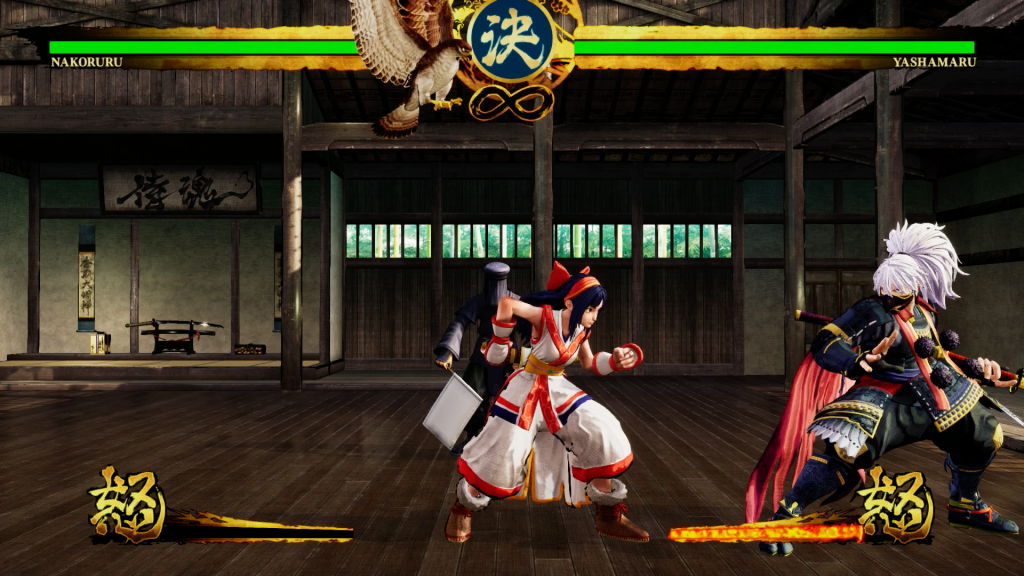 Given that Samurai Shodown is about knowing how to handle a situation, it is possible to catch an attack when disarmed and disarm an enemy, as well as risk resources for further power. One such mechanic trades your rage (super) bar for an enhanced state, where you can use your super attack, another special attack and more, at the cost of it lasting for a brief period of time, determined by how much rage you have at the time of activation, and resulting in you losing your rage bar for the remainder of the match. This makes it a great last ditch method to win, as well as a great way for an opponent to come back if you make a mistake.
Since everything is much slower and based off countering the others plans, a number of cinematic attacks were added to make it more exciting to watch at tournaments. Grabbing a blade has a special animation, two weapons clashing has a unique look, all of the really special attacks have a unique animation and make for a fun experience to watch. This won't hold true for everyone, as it's an odd mix of really slow and extremely fast, though the thought is appreciated.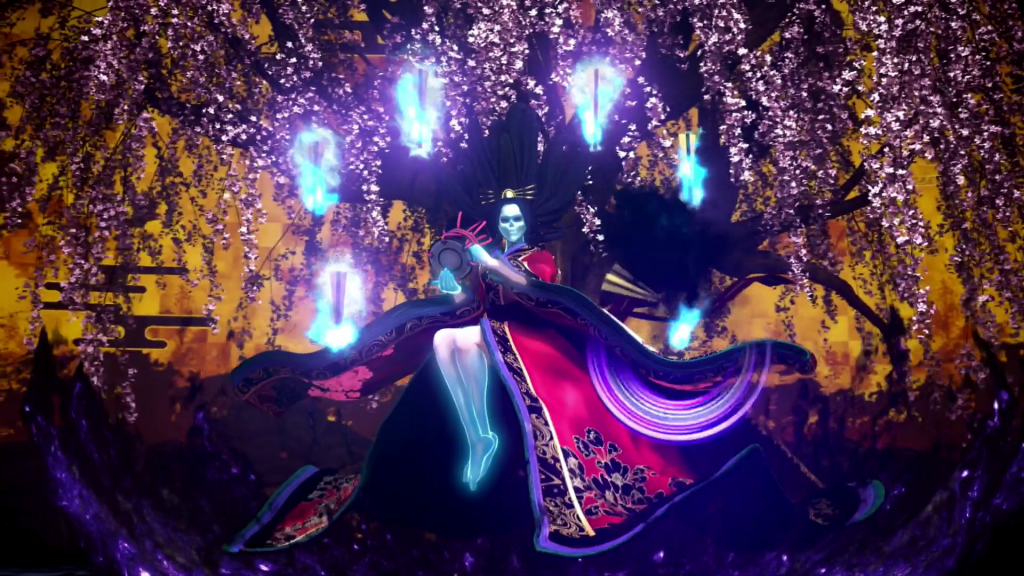 As far as characters go, there is a good amount of diversity, with each character having their own advantage and disadvantage. Some characters are fast, others slow, a few reach far and others are much closer, ultimately forcing players to reevaluate their plan of attack based off who they're playing. There is no perfect character and if you know what their can do, you're aware of what they can't and can ultimately win.
Sadly, anyone looking to further their skill won't have a lot of options. While practice gives you an overview of how to play and lets you practice moves, the best way to improve is either online, story, against CPU controlled versions of online players or offline modes like time trial, survival, gauntlet and versus. It's almost every mode you'd expect, I just would've liked to see more in the form of tutorials.
Verdict
For better or worse, Samurai Shodown comes down to your ability to read your opponent. You don't need fancy combos or memorize a bunch of things to be good. In fact, a lot of attacks have universal inputs and a lot of moves use the same basic input. If this isn't a turn off, odds are you will enjoy Samurai Shodown. However, if you love mastering combos and getting off some truly impressive feats, this simple isn't the game for you. Once you have the confidence in your ability, it's all about who can read their opponent better.
[Editor's Note: Samurai Shodown was reviewed on PS4 platform. The game was provided to us by the publisher for review purposes.]