Earlier today, Commander Lilith & The Fight for Sanctuary was revealed and released for free on PlayStation 4, PC and Xbox One. The final expansion for Borderlands: The Handsome Collection is meant to cover the gap between the end of Borderlands 2 and the start of the upcoming Borderlands 3. With the welcome price of free, at least until July 8, it means a lot of people are returning to Pandora and will likely be confused. Thankfully, we got your back.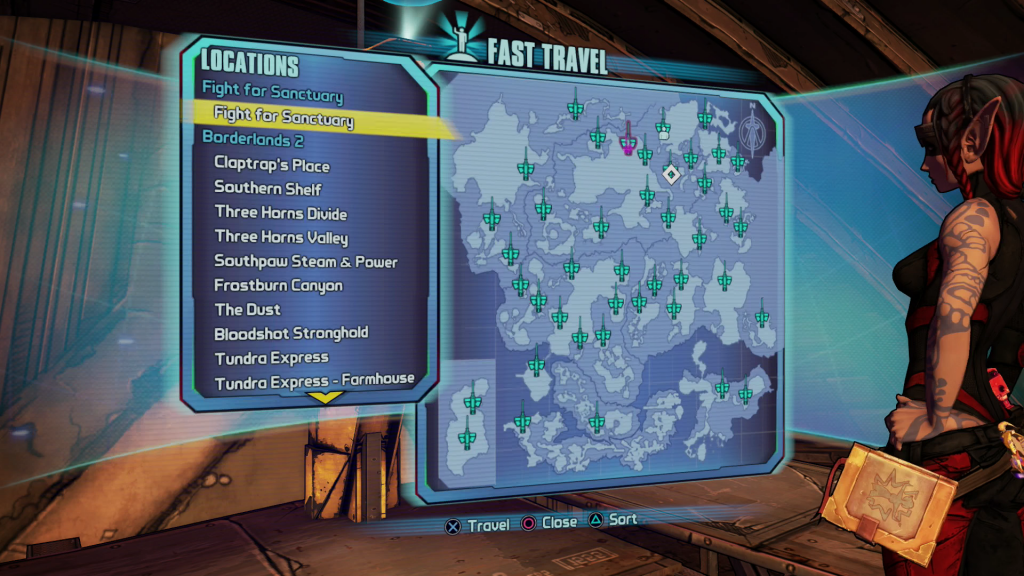 Once you load up the game, open the map and locate the nearest waypoint station. If there is not one on the map, go to different locations until you find one. Upon arriving, look at the top and you should see the option to Fight for Sanctuary. If you don't, make sure you downloaded the expansion, licenses are in check and are fully updated.
After selecting it you'll receive a brief warning about how this expansion has spoilers and you should finish the story first. Fair warning, it almost immediately reveals the end of Borderlands 2, so make sure you did before continuing. Once you wave the warning, open the door and the new content will begin.