I'd be lying if I said I wasn't interested in Bloodstained: Ritual of the Night. I made an effort to play it during the 2017 and 2018 E3, where I got impressively far without realizing I could switch weapons or use items, both of which gave me faith in the title. That said, there were a lot of concerns that this would be another Mighty No. 9. Despite a big name associated with the franchise attached, it is widely considered a fiasco and has worked against every Kickstarter game, up to and including Bloodstained: Ritual of the Night. With plenty of things suggesting otherwise, is Bloodstained: Ritual of the Night what fans wanted or was it another project designed to take their money?
Bloodstained: Ritual of the Night starts by making the bold assumption you're already invested in the world. With Bloodstained: Curse of the Moon acting as a prequel and giving some context to the story here, you're given a brief overview of how Miriam is special and the horrors that have occurred during the past decade. She is determined to fight and that is what prompts your adventure, though there is a lot going on.
The main draw is the lore, something that seems vague at first but eventually grows to be a guiding force. This is a world with a lot of people working towards their own ends and you'll directly impact how that plays out. There are larger themes and the ever important reminder that you shouldn't ever lose your humanity, as you embark to change things. If the story doesn't hook you, fans of Symphony of the Night and other such Castlevania games will quickly find themselves enjoying Bloodstained: Ritual of the Night.
If you're familiar with Metroidvania games, it won't take long to get into Bloodstained: Ritual of the Night. Players can jump, attack with one of a plethora of weapons and use magic. The trick is, stats aren't as important as what makes the most sense for the situation. And, when I say it matters, unless you're really good or want to burn through resources, you'll want to constantly reevaluate how you play.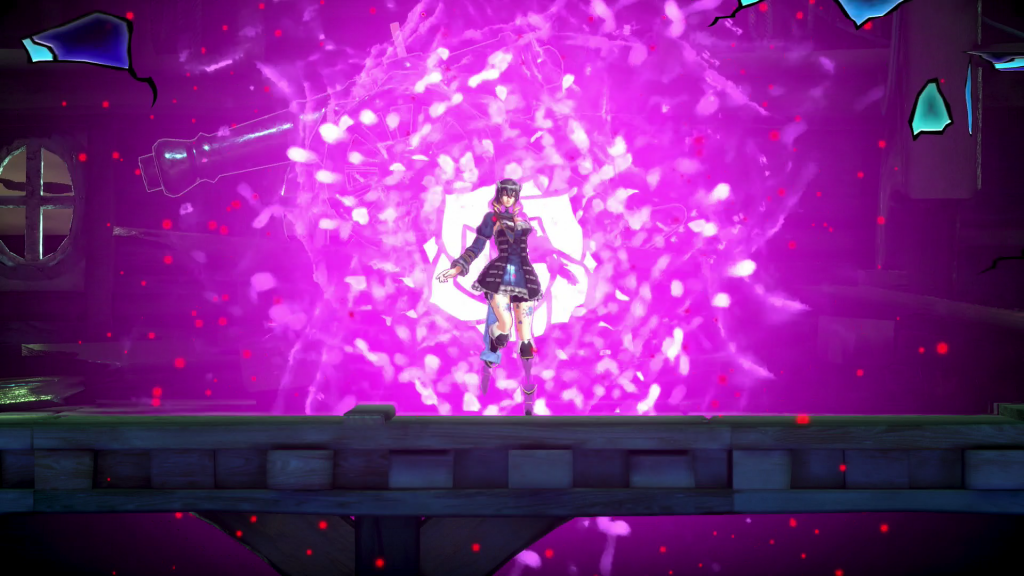 Given my love of a rusher play style, I was drawn to the short sword. It quickly cut down enemies, at the cost of damage and range. While I almost beat the boss sticking with this weapon, I ultimately died. My second attempt was with the claymore and now I could hit her more often and in safer spots. As much as I loved a weapon that quickly cut down the opposition, Bloodstained: Ritual of the Night is too smart to not counter this. Shortly after, bats become your most common enemy. They come in groups and are very fast. Timing the claymore is pretty difficult, ultimately resulting in me switching to a faster weapon. With the aforementioned short sword, I was able to easily kill them, though it still required precise timing. Mindlessly swinging might get one but will often result in the other doing damage.
These are just a couple examples of how you need to adapt. Later on you might need range, a certain magic makes things easier or it's simpler to just play a certain way. Best of all, stubborn players can get by without using a wider pool of weapons, it's just much harder than it needs to be. Just keep in mind, some things, like the kung fu shoes, are used to obtain hidden treasure.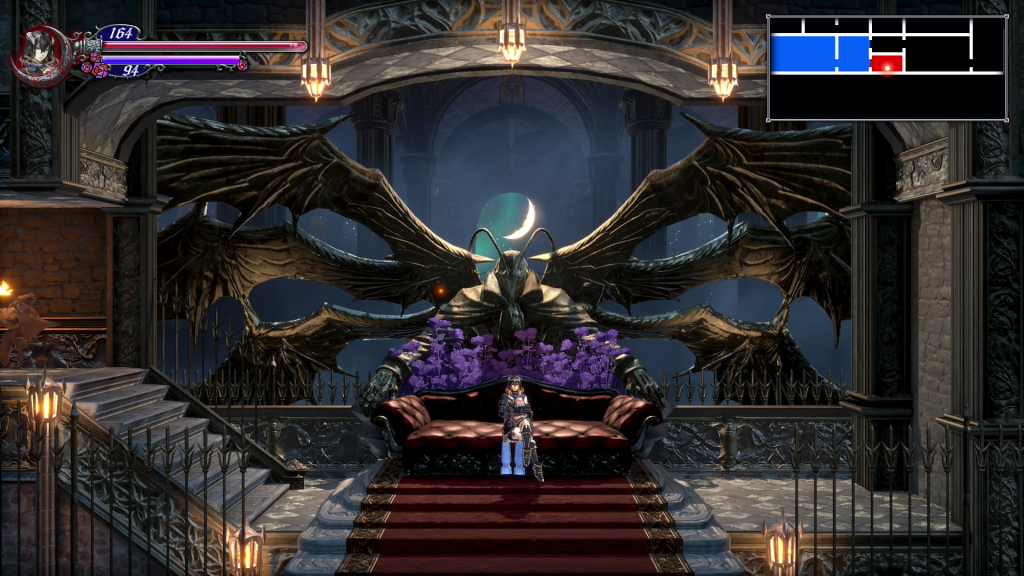 In addition to having deep gameplay, there is a lot to remind us of Castlevania. The score is reminiscent of it, as is the overall design. Enemies, their locations, how items work, everything feels like it understands what Castlevania is and wants to be, something that isn't quite true with Mighty No. 9, making it something fans of supporters should be delighted with.
Verdict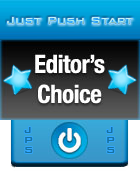 Overall, there is little wrong with Bloodstained: Ritual of the Night. Some of the sections have a trial and error feel, meaning you might lose and that will cost you progress, though the overall game achieves what it wants. As a fan of those games, I got a similar impression of this as I did with Castlevania: Harmony of Despair. If you're up for looking around every corner, work on your moves and invest in the story, it's hard not to see the value of Bloodstained: Ritual of the Night.
[Editor's Note: Bloodstained: Ritual of the Night was reviewed on PS4 platform. The game was provided to us by the publisher for review purposes.]