The latest DLC for Surviving Mars comes as a pair. Green Planet ($19.99) focuses on terraforming Mars and turning it into a lush Earth-like planet. Project Laika ($5.99) adds livestock and pets; which can take advantage of the verdant landscape you can create with the Green Planet expansion should you have both. Surviving Mars has seen a couple of DLC releases before this, the most impactful of which added rival AI colonies to the game. Green Planet is a much bigger addition than anything before. Accompanying the new DLC is a free update called 'Armstrong' which is adds landscaping tools, some special projects to complete, a couple of new buildings, a revamped research interface and 20 new events which should add variety to the early game.
Both of the DLCs themselves add content focused on the mid and late game for Surviving Mars, with only minimal impact on the initial infrastructure setup and colonisation gameplay from the base game. The Project Laika addition of livestock farming crops up fairly early on, being effectively just a different food production option to vegetable farming, but most of Green Planet doesn't come into play until much later.
Mechanically the progress towards terraforming Mars is presented with four statistics: atmosphere, water, temperature and vegetation. The actual process of adjusting these values is achieved through the use of seven different buildings. These spout greenhouse gases into the atmosphere or spread vegetation by dispensing seeds (the seeds being generated in colonist-run farms with a special crop) or start pumping water onto the surface to form lakes. Supplying these buildings takes resources, lots of them, so the process isn't one you can start right away and instead can be slowly progressed only once you get a self-sufficient colony established.
The expense of the terraforming process means that if you pursue it then accounting for the requirements is something you have to factor in to your decision making from fairly early on in the game onwards, making it an intrinsic part of the main gameplay. While there are some big special projects to be completed which will speed things up the terraforming process still takes a significant amount of time which makes it all the more satisfying to complete.
As one would expect, completely changing the climate and atmospheric composition of a planet is not without repercussions. Many of the terraforming activities have unwanted side effects like acid rain, so as you progress down the path to a green planet you will also see increasing variety of in-game events to add flavour. There is a planetary overview screen which lets you keep track of progress globally, but the biggest and most game-changing bit of feedback on your progress occurs once you start seeing vegetation spread out from your buildings.
Seeing a carpet of greenery spread is great and really changes the feel of the map, particularly after you start introducing more complex plants than the initial lichen. Once you start placing trees and pumping water onto the surface it really starts to look like a completely different game, making it feel like you are making real progress. The new landscaping tools from the free update work wonderfully to let you hand-craft perfect lakes, though I personally preferred to work on converting the native landscape with small additions rather than bulldozing everything to start anew, but the choice is in the hands of the player.
The ultimate goal of the terraforming is of course to let humans venture outside the colony domes without a spacesuit, which is another natural milestone to make you feel like there is real progression. Once you do reach that stage then there is a new capital city 'dome' which is not a dome at all but rather an open-air hub where your colonists can live in the open air – building this is another big milestone as it's by far the largest building area in the game, letting you expand the colony into a much more sizeable settlement. The Project Laika animal content also takes advantage of the new breathable atmosphere, with open-air farms available to construct as well as colonist pets wandering outside as the humans can do.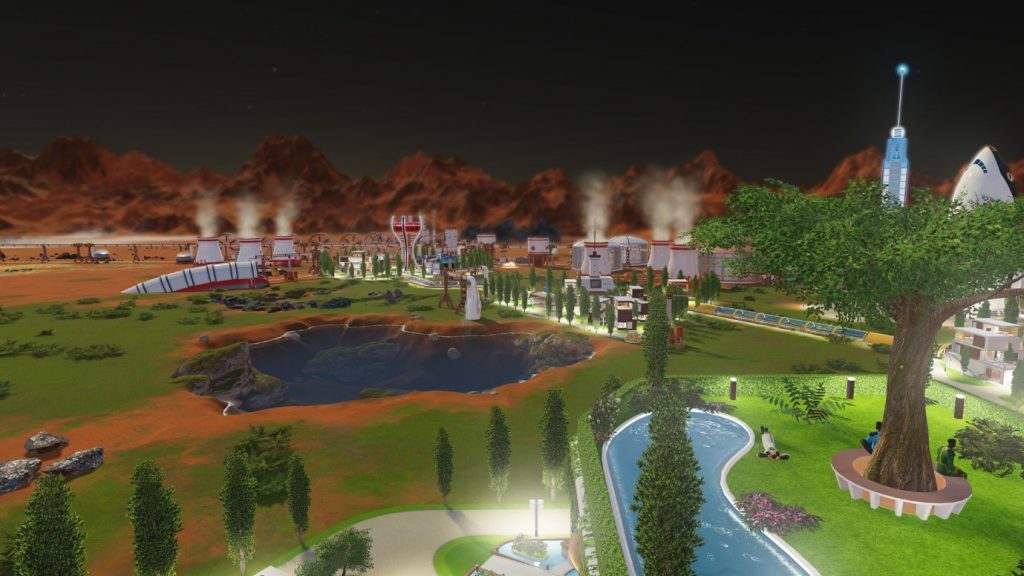 Overall the Green Planet (and Project Laika) content fits almost seamlessly into Surviving Mars, with one slight wrinkle being that universal storage stockpiles cannot store seeds, which require their own stockpiles despite the material working and looking exactly like all the other materials in storage. That little niggle doesn't detract from the experience in any meaningful way though and in most other respects the expansion content just feels like a natural part of the game.
On launch Surviving Mars was a very solid game which well deserved the 8/10 score we gave it at the time. With the additions to date, particularly the latest expansion, it feels like it has now really lived up to its full potential. The new additions give the game a fulfilling long-term goal which very effectively enlivens the late game, while the strengths of the base game like replayability and strong early game have only been bolstered by post-release additions.
Of the two new DLC releases Green Planet is certainly the most impactful and it's hard to imagine playing surviving Mars without it now. Having a big project to work towards enhances the game immensely and gives the player much more scope to get creative and build aesthetically pleasing settlements which is an aspect of city-builders that many enjoy. Project Laika is much more of an optional extra, mostly serving to just add a graphically different food sources – the farms are mechanically almost identical to food crops (in general providing more food for a given area but consuming more water), while colonist pets are just a fun graphical addition. That said there's nothing wrong with the animal-themed content, it's just not as far-reaching as green planet which is reflected in the pricing.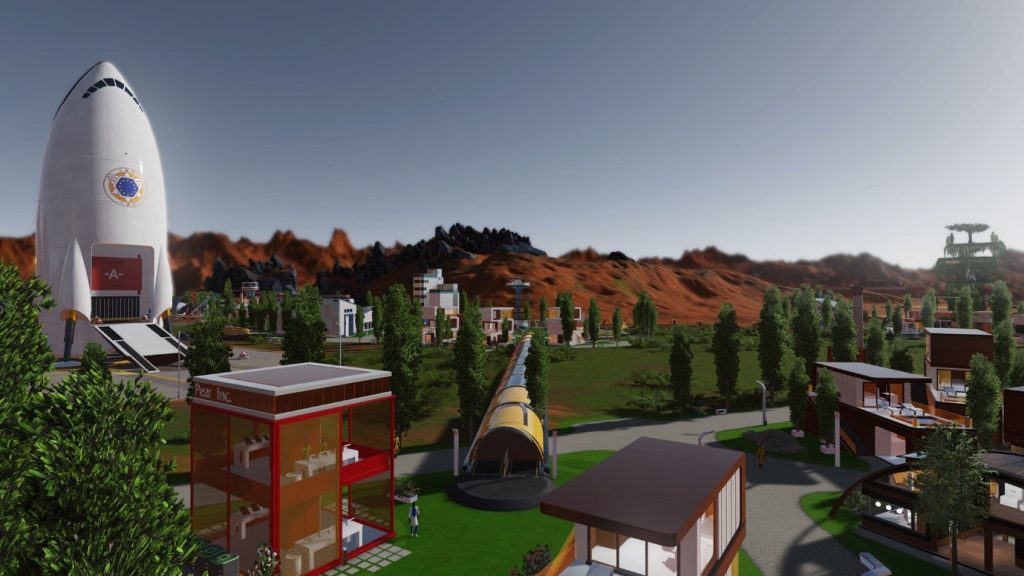 Verdict
If you have been following Surviving Mars since launch then you've probably already bought Green Planet (or the season pass which includes it) so you can be content in the knowledge that it's a great DLC. It really works to drive more of the core gameplay, and does it while looking great. For those new to Surviving Mars, or who stopped playing it for whatever reason, this is a good point to jump in, with all the updates and particularly the Green Planet expansion Surviving Mars really feels like the game it was always meant to be.
[Editor's Note: Both DLCs were provided to us by the publisher for the review.]