One of the hardest qualities to quantify is fun. Even if Destiny is, by practically every metric, a bad game, it still manages to entertain and delight a large number of players because it's a lot of fun to play. In the case of Lapis X Labyrinth, it might look cute and seem simple, yet looks like an absolute delight to play. With a wide array of classes, different weapons and almost too much charm, is it an solid time sink or a cute train wreck.
For better or worse, Lapis X Labyrinth has essentially no story. Instead, it features a rather cookie cutter progression system that both makes sense and gives your journey meaning. After being approved as an adventurer, you're tasked with completing bounties that involve further exploration, which results in the town expanding. The end goal is to find lost treasure, though it isn't about the destination as much as the journey. This much is told through fairly brief cutscenes at the beginning of a set of missions, with them ending with a brief introduction to whatever the boss might be.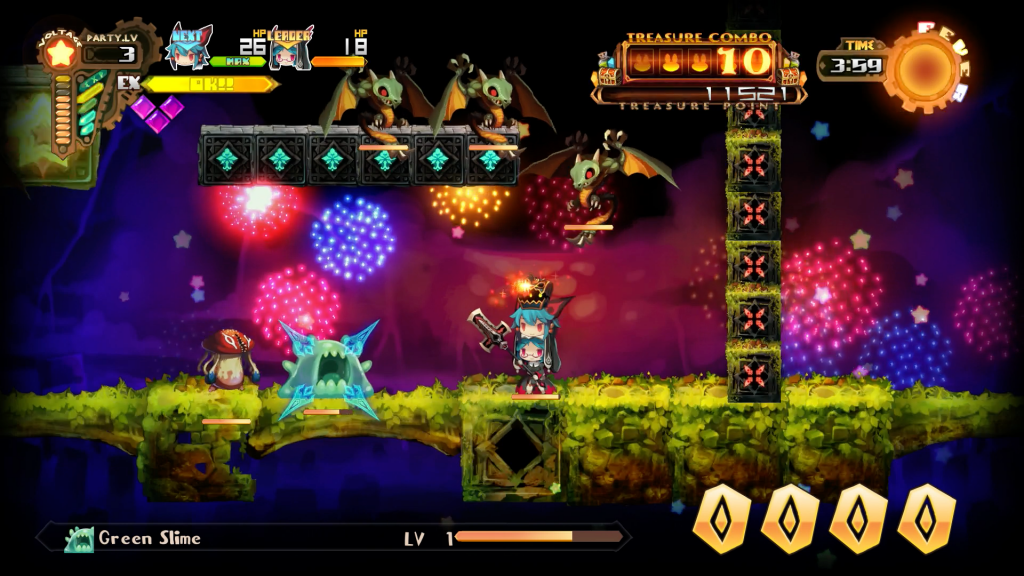 Regardless of how well this works in terms of narrative, it has a disastrous effect in terms of gameplay. Basically, Lapis X Labyrinth has a number of mechanics, including a blacksmith, item exchange, training system and more, they just require progression to unlock. And, once you unlock them, a lot of them quickly become too costly to actually make use of.
Whether you choose to upgrade your character, obtain resources, add perks to weapons or modify existing perks, they require cash and resources. More often than not, something will prevent you from getting too powerful too quickly and makes most of these systems relatively pointless. In the grand scheme of things, some of them are immediately relevant as a way to overcome difficult missions, followed by being completely worthless until you've got top tier gear worth bothering with.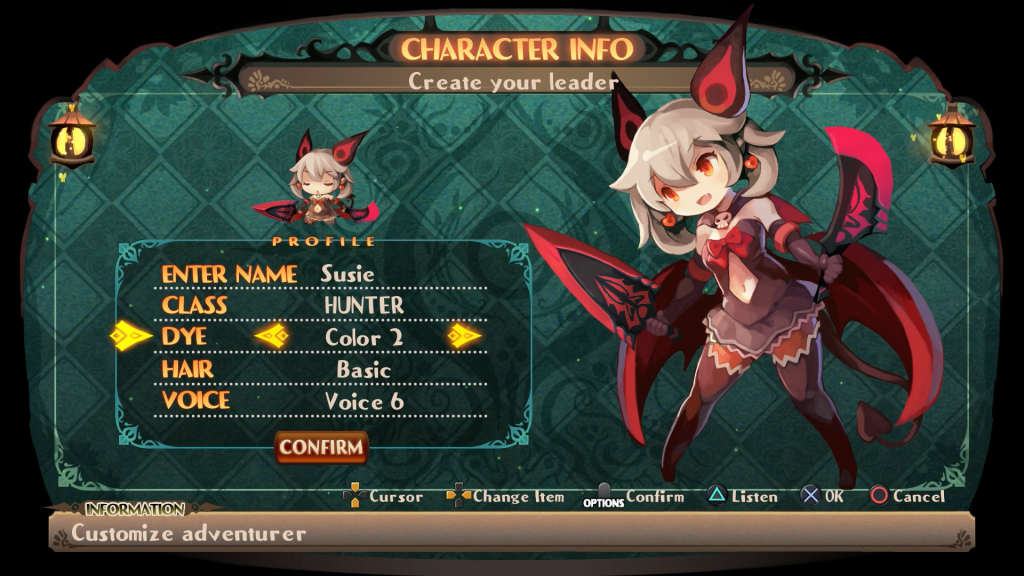 In a lot of ways it reminds me of item world in Disgaea. Even though it's unlocked relatively early in your adventure, it's a place largely meant for the endless grind needed to defeat bosses like Baal or overcome the Land of Carnage. What puts these mechanics in an odd place isn't just the resources, which will be a limiting factor, as well as cash, but the metrics the game itself uses. With the final area being above level 2000 and enemies further increasing from there, players have nothing to gauge if it's possible for them to overcome or not.
Furthermore, even if there are seemingly endless ways to increase your power and build an unstoppable killing machine, there is no challenge that necessitates such a grind. Where Disgaea has Baal, Land of Carnage Baal and enemy enhancement bills, Lapis X Labyrinth is a joke well before you maximize your power.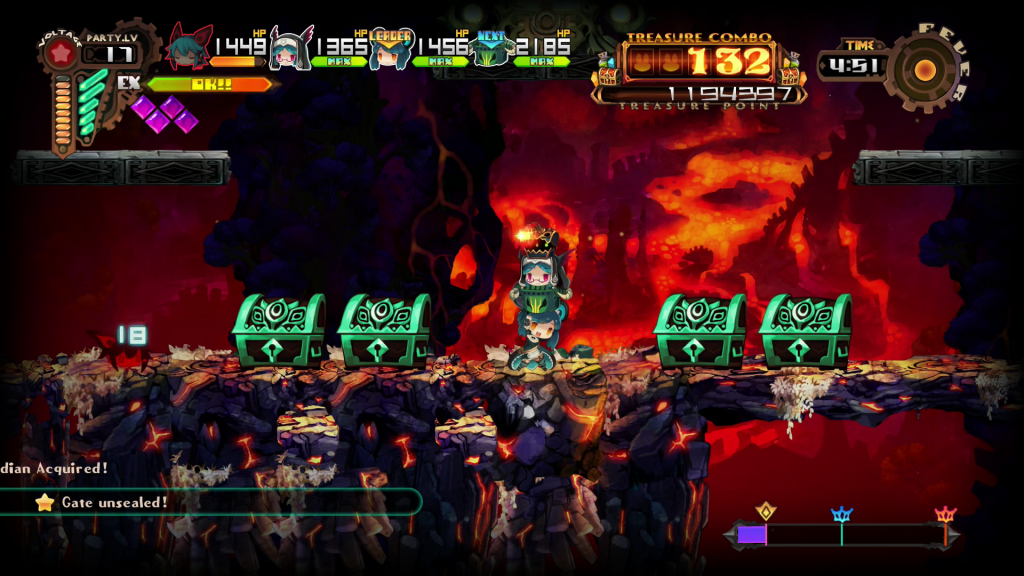 To put this into perspective, my main stack has a total level of 152, out of a possible 400, and can defeat the optional boss in roughly 30 seconds. This doesn't include perks I could further increase, such as base attack, damage against specific enemies or defensive abilities that include resistance to elements or specific monster types.
However, despite all the criticism and arguably pointless elements, I found myself engrossed in the world of Lapis X Labyrinth. A lot of this has to do with the fact it's built around rushing. With very few defensive techniques, mostly relating to a single class, the idea is to increase your defense, resistance and ability to withstand specific monster attacks and simply defeat it before it defeats you.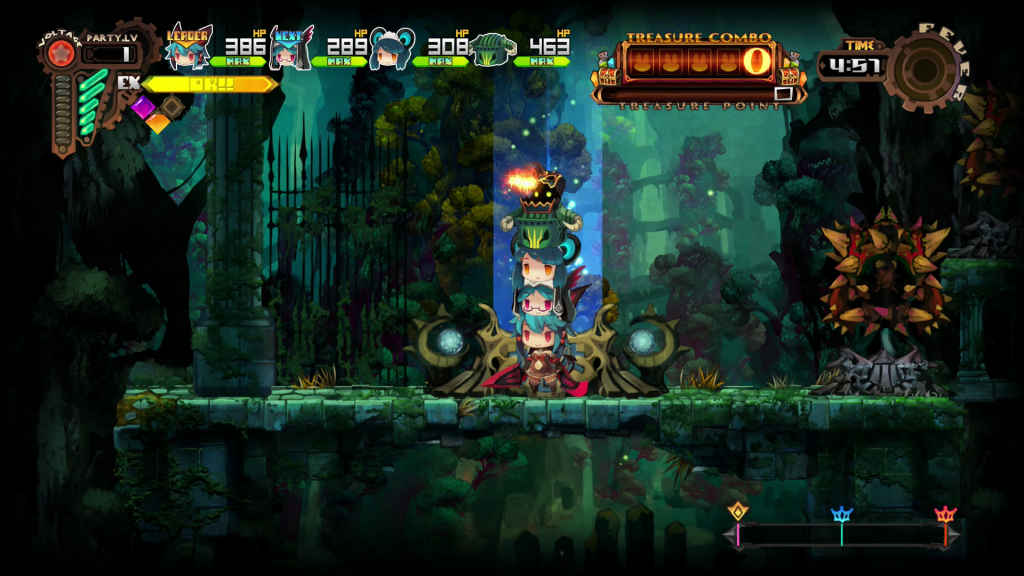 Levels quickly become a mad dash to perform the most devastating combo possible, build a rush gauge and then do so while getting further boosts and more points. And, once you get tired of one character or run into a snag, there are other classes that offer various advantages, such as healing, additional defensive or offense, magic and more.
Outside of being a lot of fun, there is also a certain charm to Lapis X Labyrinth that is hard not to be attracted to. Enemies manage to be cute, while also fearsome, with backgrounds looking lush and vibrant. Even the details start to shine when you look at the little things, such as the maid turning into a cheerleader for her special or the cute faces they make in certain situations.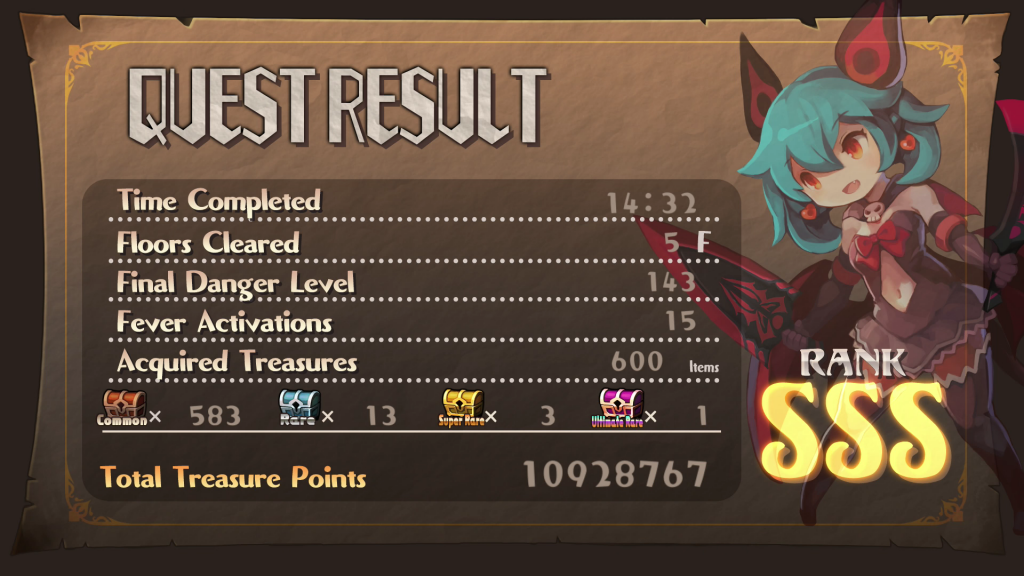 Verdict
I'm sorry if this review comes off as rather polarized, because I genuinely enjoy Lapis X Labyrinth, so much so I actually regret getting it for the PlayStation 4 and would've gladly given it an Editor's Choice if some of the finer points were improved. The best way to understand Lapis X Labyrinth is not to look at its strengths or flaws and instead ask yourself if you just want to mindlessly slash things. If you're not looking for a deep adventure, engrossing RPG mechanics or foes that test your builds limit, then this is a fantastic choice. Otherwise, you might be a little underwhelmed, though I'd argue there is still more than enough to get your moneys worth.
[Editor's Note: Lapis X Labyrinth was reviewed on PS4 platform. The game was provided to us by the publisher for review purposes.]