Square Enix announced today a lot new information about the Final Fantasy XIV: Shadowbringers expansion including its release date, NieR alliance raid collaboration and more information at this year's Fan Festival in Paris.
Final Fantasy XIV: Shadowbringers will be launching on July 2, 2019, with pre-orders beginning on February 6, 2019. For fans who pre-order the game, they will be eligible to receive the following items, which will be delivered starting March 1, 2019.
The following are the items that fans will get for pre-ordering the expansion:
In-game Baby Gremlin Minion

 – There is nothing more invigorating than venturing into unfamiliar lands with a baby gremlin nipping at your heels and bad-mouthing your every move.

Aetheryte Earring 

– An earring modeled after the Aetherytes found in towns across the land. Grants 30% bonus EXP when worn, up to level 70.

Early Access 

– Early access grants users the ability to play Shadowbringers on 28th June1, several days before the official release!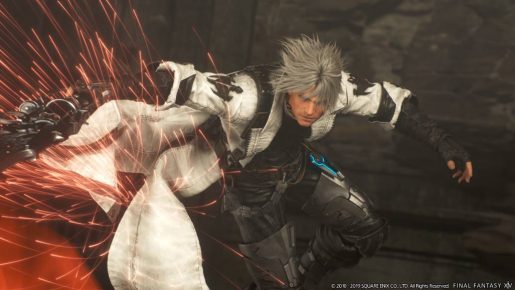 During the presentation, Square Enix revealed a lot of new information that many fans will surely appreciate such as the new job, which is the Gunbreaker that allow players to wield a gunblade that occupies the tank role.
In addition, there will also be a new playable race called Viera, a lithe race equipped with long-ears like rabbits and familiar from the world of Ivalice and Final Fantasy XII.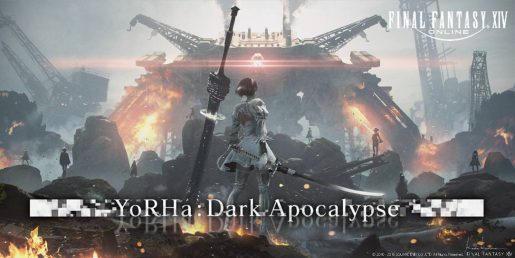 As for the new alliance raid series, the new one will be called YoRHa: Dark Apocalypse – a collaborative effort with special guest creators Yosuke Saito (Square Enix producer) and YOKO TARO (game designer), reuniting the duo that helmed the NieR series. Those who have played NieR Automata will surely appreciate this one.
Below is the new list of content revealed in this year's fan festival in Paris:
New Job 

– The 'gunbreaker'– master of gunblade.

New Playable Race 

– the 'Viera', rabbit-like wardens of the wood.

'Trust' System 

– An all-new system allowing players to tackle Shadowbringers instanced dungeons with familiar NPCs by their side (excluding dungeons requiring more than four party members).

New Alliance Raid 

– YoRHa: Dark Apocalypse – from the minds of renowned NieR creators Yosuke Saito and YOKO TARO.

New Areas

 – Il Mheg – a lush, awe-inspiring vale, and the Rak'tika Greatwood – a sprawling forest of ancient, towering sentinels. Il Mheg can be seen here: https://youtu.be/zVVsm-9-o4E and Rak'tika Greatwood here: https://youtu.be/ItY4mNnRnsU

New Beast Tribe and Primal

 – the pixies and their almighty regent, Titania.
Alongside information about the game, Square Enix also released information of the upcoming Collector's Edition for the Shadowbringers expansion. Pre-orders will start on February 6 from the Square Enix Store. The following will be included:
Shadowbringers

 Special Art Box – 

A unique silver-inlaid box featuring an illustration by artist Yoshitaka Amano.

Dark Knight Figure –

 An impressive high-quality figure that features the Warrior of Darkness as a dark knight.

Shadowbringers 

Art Book –

 An art book featuring a wealth of illustrations and concept art used in the creation of the expansion.

Shadowbringers

 Logo Sticker Cling –

 A reusable vinyl cling featuring the Shadowbringers logo.

FINAL FANTASY XIV

 Playing Cards –

 A deck of playing cards featuring a range of artwork from A Realm Reborn throughShadowbringers.

In-game Grani Mount 

– Ride the formidable Grani and strike terror into the heart of any foe in your path. Caution is recommended when mounting the rather pointy beast.

In

–game Wind-up Fran Minion – Take Fran along as your partner in the skies, on land, or under the water. Wherever your adventure takes you, just keep it away from Mist.

In

–game Revolver Gunbreaker Weapon – Squall's iconic gunblade makes its appearance in FFXIV as a gunbreaker-exclusive weapon. Charge into battle with it…or not. Whatever.