The world of Red Dead Redemption 2 is full of wonders. Those who take their time and search every nook and cranny will be rewarded with valuable treasure that can make Arthur Morgan rich. Luckily – we found ways to easily get rich and that's by getting an easy $1500 by solving a puzzle.
In Red Dead Redemption 2, getting cash is pretty important as it helps not only Arthur Morgan survive, but also his fellow outlaws looking to start a new life. With many things money can buy, it's important to get as much possible as it can be helpful in the long run.
The $1500 that you can easily get is maybe a small amount right now but back in the late 1800s, it's worth a lot- it could even be worth millions at that time.
Without further ado, let's get into the guide on how to get that $1500:
Finding the Mural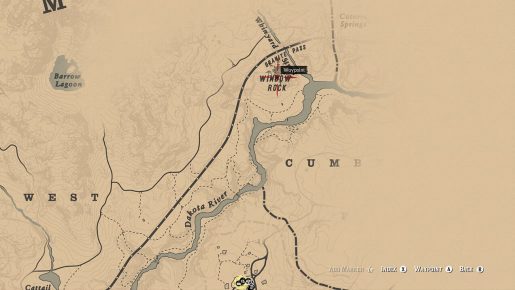 The first step in getting that $1500 is to find a mural located in Window Rock.
If you haven't explored the area, it's located north of Valentine. Simply follow the railroad near Dakota River until you see a big rock with a hollow circle in the middle.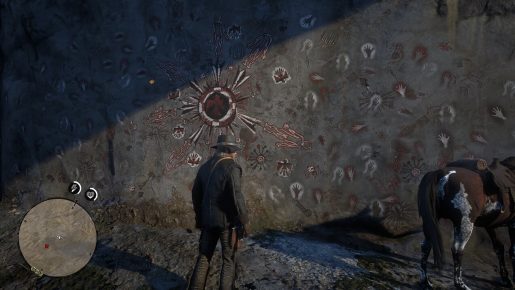 Once you approach the mural, investigate it. Morgan will jot it down on his journal.
Solving the Statue Puzzle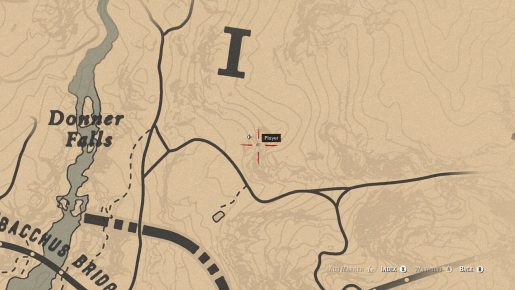 Go back to the main railroad tracks where you came from and follow it to lead you to the eastern side of the map. You will come across the Bacchus Bridge (check the map). Get passed it and when you encounter a path dividing its way, take the northern part road (look at the screenshot above) and go to where the mark is indicated in my screenshot.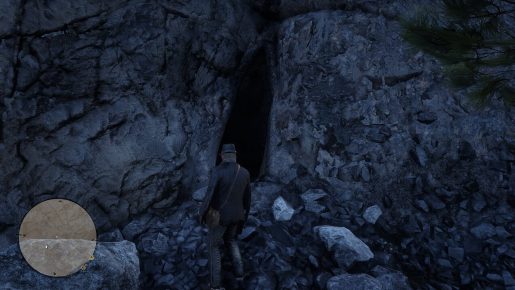 When you see an area where there are a lot of tall white rocks, find a small cave that looks like a vagina… Go inside and you will see bunch of statue.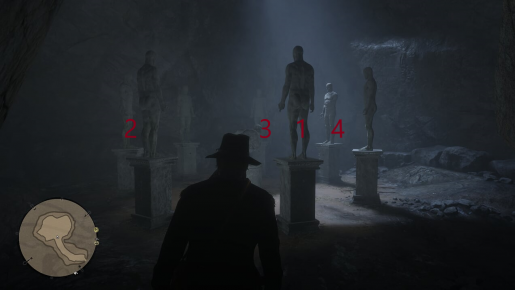 Approach the broken angel statue in the middle and inspect it. Morgan will once again sketch it in his journal. Now, you will notice that there is some sort of a switch on the statues. Look the image above and push the switch in order from 1-4.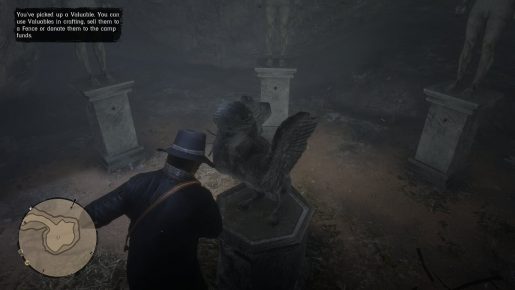 If done correctly, you will hear a clicking sound. Approach the statue in the middle and you will see an opening where you can get three gold bars. Get it and you will now be able to sell it at the Fence for $500 each, for a total of $1500.