Essen Spiel 2018 did not disappoint on any fronts. It promised to be big, featuring over 1,000 board games and have icons of the industry wandering the halls. Feeling comfortably 4 times the size of UKGE with the same density of games and gamers the first two were instantly ticked off. With the likes of The Dice Tower, Actualol and No Pun Included board game celebrities wise were there in force and designers were at booths signing copies, interacting with fans and even playing some games too. So, Essen Spiel lived up to the hype but what stood out game wise from this year's event?
Railroad Ink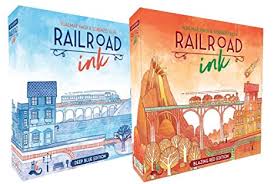 This small box, roll and write, title was on our top anticipated shortlist and it proved why at Spiel. The genre is getting slightly overdone at the moment, yet Railroad Ink stands apart from the rest by using symbols instead of numbers. The aim is a simple one, with railway tracks and road symbols connecting paths on your player board, naturally though it is harder to do than is sounds. While Welcome To… was also at the event, another enjoyable roll and write title, it doesn't quite have the charm that Railroad Ink has – even if the dry wipe pens were running low on ink!
Tang Garden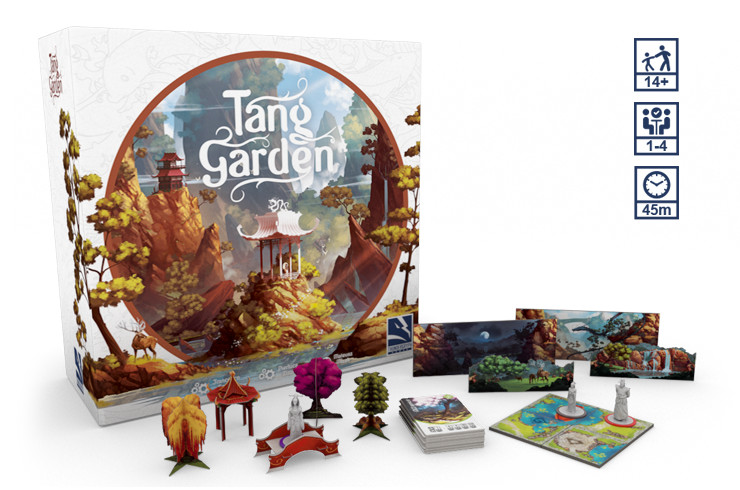 This was one of the convention surprises to me, despite having a successful Kickstarter I hadn't really followed the title. Starting off as a strikingly white but not plain board, over the course of the tile placement gameplay it fills with colour. Placing is very similar to Lanterns – where the edges you match gains you something that can help towards victory. With a range of cards that can see trees, small miniatures and more placed into the garden there are a number of ways to score points – making it not just a visually pleasing experience. This will be one to watch as it releases in early 2019.
Planet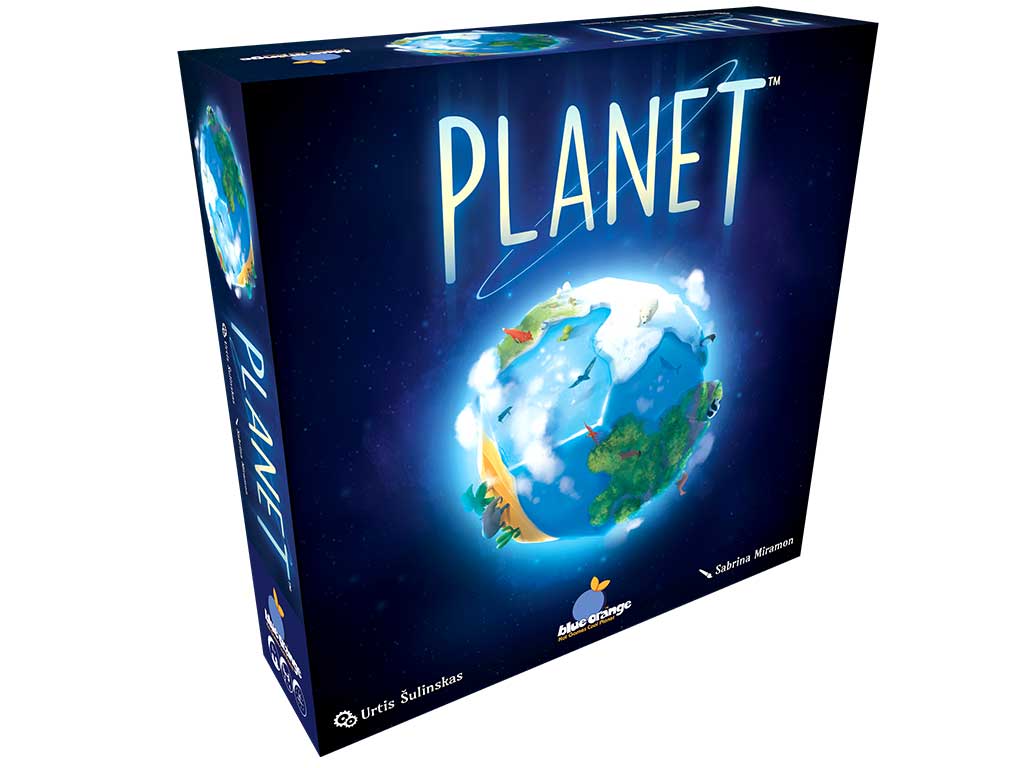 Blue Orange has been releasing some amazing titles over the last few years and Planet is no exception. Coming with a dodecahedron (12 sided 3D shape) to place pentagon tiles onto, the worry was this would been gimmicky. Once playing not only do you constantly have something in your hands to look at, and during your turns engage with, but it creates a 3D puzzle that grows around it as the game goes on. By building up regions of sand, mud and more card objectives are awarded each round. This certainly captured players attentions, while the puzzle and scoring elements seem to give it enough of a game factor. Hopefully, this continues with more plays – and you can find out if it does when out review goes live in a couple of weeks time.
Mr. Jack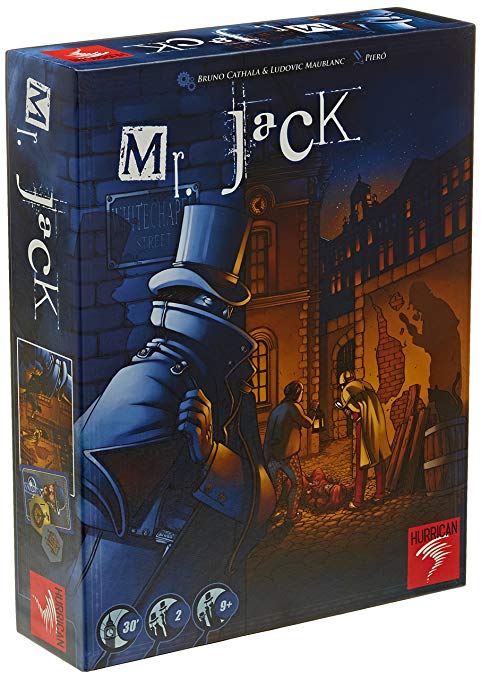 Not every brilliant game has to be hot off the press and Mr. Jack was still new to me, despite being out for many years. Aside from being able to play a super large version which was almost a meter wide, even the normal sized version packed in a lot of quick fun for 2 players. One player takes up the role of Mr. Jack who is disguised as one of the 8 included characters. The other player must determine and capture Jack, by proving the innocence of the other 7 characters. There is an interesting twist where both players move all of the characters, meaning the disguised Jack character could be moved by the investigating player without them knowing! It also doesn't hurt that the likes of Sherlock Holmes appears in the list of characters.
Azul Stained Glass of Sintra
The question of everyone's lips at the Next Move Games booth was "is the new Azul better than the original?". After only two games it isn't really possible to commit one way or the other but I'd at least put it on par. Gone are the sections of 1 – 5 tiles you need to match to slide across. Now, you have a worker that you can always move to the right to fill in windows, utilizing the same colour tile selection mechanic (of taking all of one colour). To go left the worker must rest for the turn, something that can be used tactically not to take tiles. Azul Stained Glass of Sintra perhaps feels more of a gamer's game, so might lose the full family appeal but either way I cannot wait to get hands on again to play more!
Bonus Game – Blue Lagoon
It deserves at least a super short mention. Simply put if you are a fan of Reiner Knizia's Through The Desert then Blue Lagoon has a number of the same vibes but has a mid-game twist.
Let us know in the comment section below what your favourite title or part of Essen Spiel 2018 was!