Dungeon crawlers have always been the least interesting RPGs. They typically lack flashy moves, character movement, dynamic elements and so many other things people think of when you say RPG. This is largely why, when people talk about their favorite RPGs, dungeon crawlers are almost never mentioned. Even if they're not the best games, they tend to be cheaper to produce and can be just as interesting as any other RPG. What stands out about The Lost Child is the weird and fascinating world you have to explore. Between cyber priests, angels and magical guns that can capture demons, is it enough to give it a try or is it a terrible game that relies heavily on gimmicks?
The Lost Child starts with a reporter from an occult magazine looking into the mysterious purple woman that might be linked to a couple mysterious deaths. You meet this woman, an event that would normally mean death, but instead end up with a mysterious locked suitcase. Later an angel appears, she explains she is looking for her sister and that you're the chosen one that needs to use the gun in the suitcase to recruit and vanquish demons to save the world.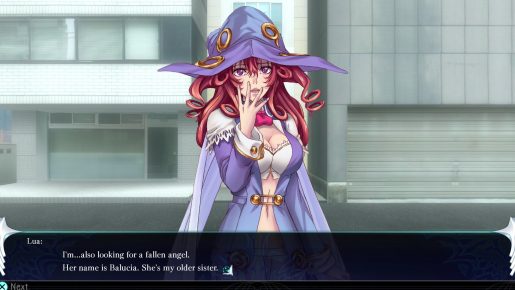 At times the story can be a tad ridiculous, though it has enough to remain interesting. As players progress, the story starts to make more sense, with a couple twists and turns help it remain interesting. It might not be the best story, though it's certainly better than a lot of similar stories.
Story aside, most of The Lost Child is about talking to people and fighting demons. Most of the time players progress by talking to various people around town, visit the office and accept an investigation, where you need to either figure something out or defeat a specific foe. The trouble with this system is that it can often be hard to figure out how to progress.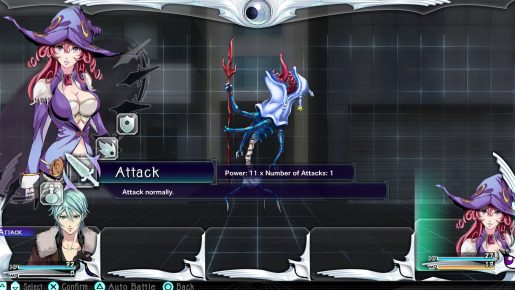 Without accepting cases you'll be stuck and sometimes dead ends will remain until you find the right person to talk to or simply figure out what you're doing wrong. One example of this is finding the first boss. After I exhausted every other way to progress, I eventually started randomly trying to open new paths, one of which opened because of a key I picked up ages ago. It was not something the game made clear, I actually thought the door would open if I found a certain switch, yet that turned out to be the solution.
Needless to say, this can be frustrating, especially when there is nothing to do and seemingly no solution to the problem, yet enough trial and error should yield success. Even if progression could be better, building your team and powering them up is quite nice.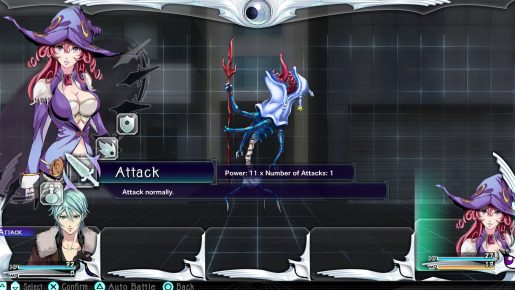 Every demon, besides bosses, can be captured if you finish them with the gangour. After paying a small fee to purify them, you gain the ability to use them. As you defeat enemies and make choices, you'll get experience that can be applied to whatever demon you want. So, you can power up new demons you've never used or focus it all on making a monstrously powerful demon. Every demon has a cap, which requires an item to evolve and reach a higher level of power, so you can't be too overpowered, though you can certainly create the team you want.
As implied above, The Lost Child is a dungeon crawler, meaning most gameplay segments are first person adventures walking through mysterious locations. The idea is to fully explore a location, often times yielding treasure that can be used to power up or protect your team, and find where the disturbance is located. One of the best features is auto pilot, so anywhere you've been, outside of a few exceptions, can be selected and the game will pick the quickest route to get there. So, if you just want to get to a location you haven't fully explored, instead of charting the correct route, simply select it and the game will go there for you.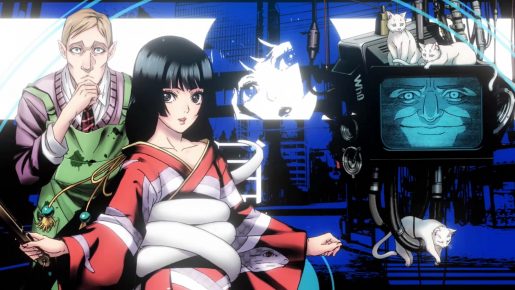 Whether you walk or auto run, you'll end up having to fight demons. Most of the time this is trading blows, though you can use magic to quickly dispatch it, with the ideal outcome being a capture so you know all about them. Those uninterested in figuring things out can also do auto battle or look for powerful multiple target moves and steamroll everything. It will only work up to a certain point or situation, sometimes making it so you can't capture, but it's an effective way to win battles. For those times when you're getting overwhelmed or have issues, you can use items and also certain skills outside of battle, to ensure your team is in fighting shape.
Sometimes defeating an enemy will yield treasure, as will exploration, prompting a mini-game. This is probably one of the most pointless and annoying mini-games I've seen, since brown chests can open be opened by trying a lot, with higher quality ones requiring treasure based skills (lower risk, better chance to open, etc) that eat MP en mass and sometimes don't even help. Success will yield some kind of item, where as failure will punish players in some way.
Where The Lost Child stands out isn't combat or story, but rather art. Enemies and characters are weird and distinct, complete with odd quirks, creepy designs a diverse range of creatures to battle. This makes exploration a lot more fun, as there is always something new to discover, with designs changing as you increase their power. Just be warned, some of them are pretty creepy.
Verdict
The Lost Child might not be perfect, though it can be fun. Once you accept the story is a little out there, it becomes a decent ride with enough thought to be fun. Gameplay is rather dull, if only for the fact there isn't much going on, which is why the auto route and battle functions can be helpful. Combine this with fascinating characters, like a priest that reminded me of Mr. House from Fallout New Vegas, and you have a decent adventure with a fair amount to do.
[Editor's Note: The Lost Childwas reviewed on PS4 platform. The game was provided to us by the publisher.]