Just Push Start was fortunate enough to be invited along to the yearly, indie focused, video game event, EGX Rezzed, over the weekend. Getting hands on with countless games, of many genres, and chatting with the developers, we got thoroughly stuck in. Here are our top 5 games of the event, with a couple of honourable mentions that are also certainly worth checking out!
5) Hacktag – Piece of Cake studios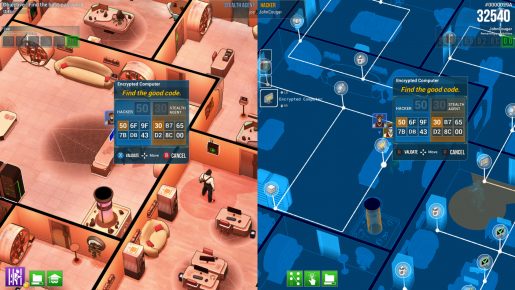 Hacktag is a cooperative game that splits the screen in two for local coop. Both players play a different role, either a hacker present at the location or one hacking the systems from distance. Each role players in its own unique way, with things to avoid, unlock for the other player and call out. This makes the online play where you cannot see the other half of the screen even more intriguing, where communication wouldn't just be key it would be a necessity.
4) Catastronauts – Inertia Game Studios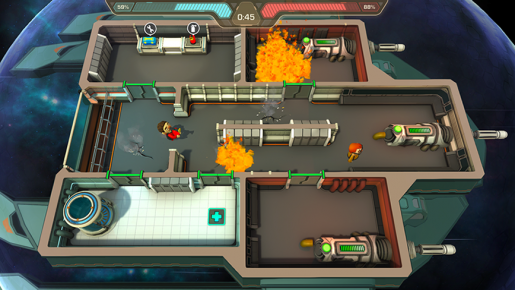 Simply put Catastronauts is like Overcooked in space. It has a similar rather cartoony art style and same hectic gameplay but players are instead aboard various spacecraft which are under attack. Players must run around doing a variety of jobs including firing laser cannons, repairing parts of the ship, putting out fires and much more. In a similar way to Overcooked players constantly feel under pressure and as if they don't have enough hands to juggle the required jobs, but that just makes the experience entertaining.
3) Robo Basho – BetaJester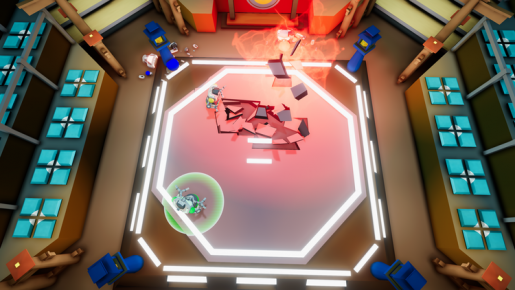 Despite not being in development for too long Robo Basho already shows all the promise of a brilliant couch game. In the demo players took up the role of sumo like robots, dashing and shoving each other whilst trying to stay inside the ring. It was brilliantly fast and fun to play and came with some devastating AI. The developers commented that much more content including new non-sumo themed levels are planned, so certainly one to watch.
2) Bad North – Plausible Concept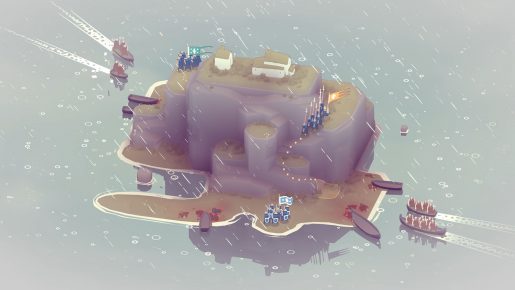 Bad North was available to play on the Nintendo Switch at the event but will be coming to other platforms too. The rather minimalist style helped to keep this small scaled island defence game stay clutter free, as the player moved units around to defend against dastardly Viking invaders. With an ironman mode like journey to go on, reminiscent of FTL, and the ability to upgrade different types of units, Bad North will surely tick many boxes for gamers.
1) Game of the EGX Rezzed 2018 – Earthfall – Holospark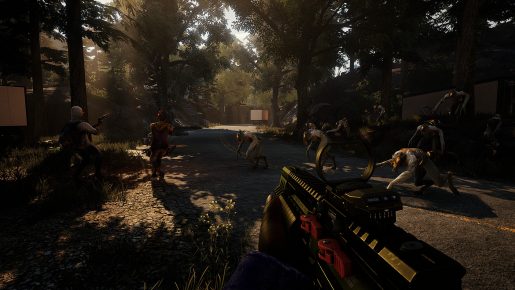 For many the Left 4 Dead franchise is something that has provided hours of entertainment. So, when we heard about Earthfall it peaked our interests. The developers aren't exactly subtle about the game's inspiration, actively telling the community on the show floor they set out to make a modern day version of the zombie filled classic. Replacing zombies with a variety of aliens the team hopes to be able to offer a foe that can grow alongside the players arsenal. Going in I was hopeful but hesitant to see if Earthfall could pull it off. While co-operative play was unavailable at the event it was clear to see from the hands on with AI how fun the game will be, having taken the L4D formula and given it a few unique twists.
Honourable Mentions
– Armoured Engines
– Balance of Kingdoms