Ni no Kuni II: Revenant Kingdom is the spiritual successor to Level-5's critically acclaimed Ni no Kuni: Wrath of the White Witch. Given the popularity of the original, fans were excited to see what would come of the new direction. Moving from turn-based to real time, removing familiars and a variety of other things make Ni no Kuni II: Revenant Kingdom feel like a new experience. However, with so many changes, will it live up to fan expectations or do the changes result in it losing the original's charm?
The story of Ni no Kuni II: Revenant Kingdom takes place a hundred years after the events of Wrath of the White Witch and follows the story of Evan Pettiswhisker Tildrum, a young king who was ousted from his kingdom after the successful coup of the mouse tribe. In his quest to reclaim his kingdom and bring peace to the land, he is joined by Roland and other characters that they meet in the game in their quest to build their own kingdom called Evermore and make their way in restoring peace in Ni no Kuni.
The story of Evan's coming-of-age is quite an exciting tale to see as it conveys how a young and naive Evan turns into a mature-minded king that will bring all the countries together for the sake of peace. Unlike in Wrath of the White Witch, Revenant Kingdom somewhat focuses on a more mature, political theme. It also has strong character development as the majority of the characters that Evan meets along the way are interesting to interact with.
One of the big changes of Revenant Kingdom compared to Wrath of the White Witch is the battle system. Ditching the classic turn-based system that was featured in the first game, Revenant Kingdom now offers real-time action gameplay that is somewhat similar to the Tales series. As soon as the party engages in battle, players will control one of the three playable characters available in the party where they can perform various combos and skills together. The controls are quite easy to get used to, with only pressing the square and triangle buttons to attack plus combine it with the trigger buttons to unleash the character skills. Those who are expecting somewhat challenging combat will not find it here in Revenant Kingdom. In fact, I find the combat rather easy as executing combos is really no brainer and the enemies in the game are quite easy to defeat most of the time.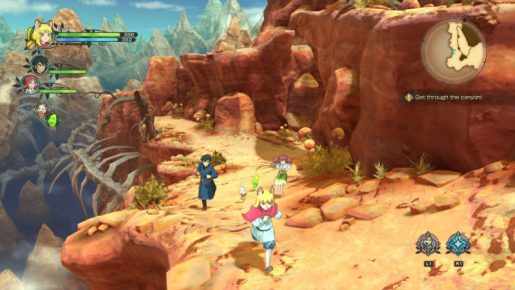 Another change that comes to Revenant Kingdom is the removal of the Familiars that you get to collect in Wrath of the White Witch. Instead of Familiars aiding Evan and the others in battle, it has been replaced by creatures called Higgledy. Instead of catching them in the wild, they are now scattered throughout the world while others can be created through cooking that later gets unlocked when you have your own Kingdom. There are a total of 100 Higgledy that you can collect and each of them have their own elemental affinity and skills that you can use in battle.
These Higgledies in the game looks very similar to Pikmin. Each of them are classified into different colors based on their elemental affinity. The only way to use them in battle is when they all come together and summon a circle. While the design doesn't look as appealing as the Familiars in Wrath of the White Witch, the Higgledy can be rather useful in battle especially when you spend time leveling them up by feeding them foods, and other items that you collect around the world.
Having your own Kingdom to build is one the unique things in Revenant Kingdom that wasn't in the first game. Those who have played games like Suikoden, they will be somewhat familiar to the "making your own Kingdom" idea the game wants to convey. As you spend somewhat six hours into the game, Evan will have an opportunity to build his own Kingdom and have access to the game's town management system where you will be establishing various shops, assign citizens that you recruited in a shop, do research to get new spells, weapons, armors, and items that you can buy and other things that might be useful for the Kingdom.
The success of your Kingdom depends on the citizens that you assign in each of the establishment that you create. With each passing time you play the game, your Kingdom will generate its own currency called Kingsguilder that you can use to expand your Kingdom even more. Constructing new establishments in your Kingdom costs a lot of Kingsguilder, and the research that you get to do costs even more, thus it's recommended that your Kingdom generates money while you are saving the world. Also, to speed things up like if you are researching for a new spell, you can use the in-game currency to speed things up. With this kind of set-up, this is similar to some of the mobile games you probably have played. Luckily, there are no microtransactions present, which is a good thing.
Recruiting citizens for your Kingdom is an essential job that Evan needs to do to have a big and successful one. Throughout the world of Ni no Kuni, you will come across characters that want to join your cause and help out in your newly established Kingdom. When you see them in towns, don't be afraid to approach them. Most of the characters that you get to meet and want to join your cause will give you a quest before they join. The quests vary from collecting items, or defeating a certain enemy. Similar to Suikoden, each of these characters will play a role in the story, while others are just fillers that can be used on your shops. If there is one thing I love about recruiting citizens for your kingdom, that would be that most of them are quite lovable and memorable.
With Evan having his own Kingdom, he will also have an army that you get to control in a Skirmish mode when fighting another army or a certain faction. For those who are not familiar with the concept, it's like a strategy-like war style between two opposing sides. Players who have played Pikmin before or Suikoden will find similarities to the Skirmish mode in Revenant Kingdom. The success of your team in a Skirmish mode depends on the units that you have in your army. To get the best one possible, scour the world and search for citizens that can be placed in your army. Each of the citizens that you get to recruit have their own unique stats, so it's best to plan out who to put in your army.
Playing out in Skirmish mode is quite easy. Your own army attacks automatically but you have to direct them to the army to attack them. You win depending on the stats of your army that are attacking or if you are using their own skill that is uniquely available by pressing the trigger buttons along with either triangle, square, circle or x. The special skills vary from sending out a plane that drop bombs, paralyzing an army or simply bolstering your defense. The Skirmish mode also has some kind of a tower defense mechanic on it as you can use Might Points that you initially have at the start of the fight to use the downed towers that you take down at your advantage. Pretty much, the Skirmish mode in Revenant Kingdom can be confusing at first but it gets fun as you play different missions available.
In addition to the main quests, which are about nine chapters, there are tons of sidequests that you can do to prolong the experience. With about one hundred and three characters to recruit and fifty tainted bosses to defeat, completionists are looking at around over 80 hours of gameplay if they wish to do everything. The sidequests have a lot of variety which ranges from defeating a certain boss to delivering a certain item to the NPC. Not to mention there is that Kingdom that you have to build. By doing quests like taking down tainted monsters, you are looking to rack up thousands of experience points and rare weapons that cannot be acquired anywhere else in the game. Pretty much, the game offers a lot of stuff to keep you busy.
In terms of visuals, Revenant Kingdom looks amazing on PC. If you have the hardware to run the game at max settings, definitely consider them as it makes the game look more vibrant and with pristine detail to everything you see in the game. As for the PS4 Pro version, it outputs the game in 4K resolution visually well but between the two versions, the PC is still in the lead. While Ghilbi Studios is no longer involved in Revenent Kingdom, the art and the colorful visuals still look phenomenal and is on par with the quality of artwork in Wrath of the White Witch – this is all thanks to the former Ghilbi character designer Yoshiyuku Momose, who reprises his role in the game.
Just like its predecessor, Revenant Kingdom has an exceptional soundtrack that is catchy and memorable. When it comes to cutscenes that are emotional, the game manages to hit the right note in drawing you into the experience. Luckily, the game soundtrack was done by the same person who did Wrath of the White Witch, which is Joe Hisaishi. This goes the same with the voice overs which are nicely done, although there is an option to change the voice over to Japanese audio if you wish to do so.
Verdict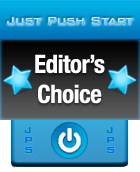 Much like the first game, Ni no Kuni II: Revenant Kingdom is easily one of the best games out in 2018 and a strong contender for Game of the Year. Not only is it an improvement over the predecessor, it stands out among other recent JRPGs. From an amazing and intriguing coming-of-age story, to a battle system that is simple and fun, giving players plenty to experience. In so many ways Ni no Kuni II: Revenant Kingdom is a must for fans and newcomers alike.
[Editor's Note: Ni no Kuni II: Revenant Kingdom was reviewed on the PS4 and PC via Steam platform. The game was provided to us by the publisher for review purposes.]