Another citizen that becomes available to recruit right after finishing the game is Sin-Gul. Just like Senturi, Sin-Gul is one of the must have citizens for your Kingdom as they are pretty much versatile when it comes to placement into your establishments.
How to recruit Sin-Gul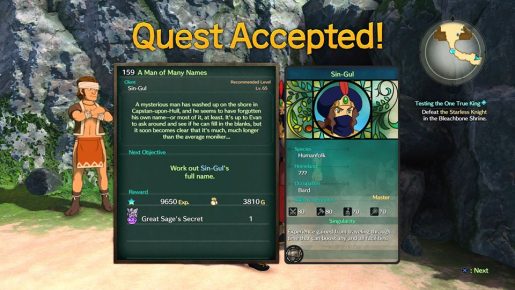 Singul can be found in Capstan-upon-Hull after finishing the game and having the clear saved game data. Speak to him right in front of the entrance of the town and you will accept his quest.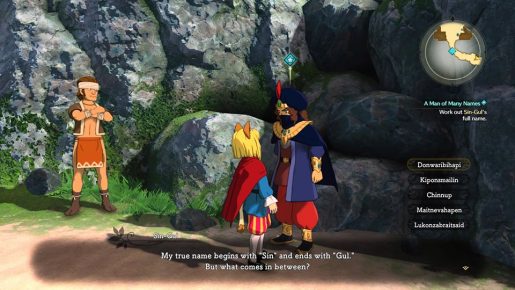 It seems that Sin-Gul has forgotten his name and he will ask your help to remember it. Lucky for you, we got his whole name right here: Sin-Donwaribihapi Tstaykenamyt Haoozbizniss Sbinawile Watsamata-Gul
Once you tell him his name, he will join your kingdom.