For those who purchased the Deluxe Edition of Ni no Kuni 2: Revenant Kingdom, there's an exclusive weapon DLC available that any of your characters can use in the game. The weapon called 'Cat King's Claw' is a sword that either Roland and Evan can wield at some point in the game but then, when does it become available to redeem?
Just like the Special Swords Set DLC that is available for Day One owners, the Cat King's Claw DLC can be redeemed at the same Merchant in Cloudcoil Canyon at a later time since it's a high leveled weapon. As soon as you begin Chapter 4, you can go back to Cloudcoil Canyon and redeem your weapon from the Merchant for only 1 Guilder.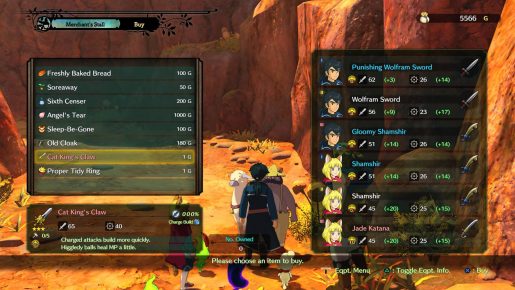 Ni no Kuni 2: Revenant Kingdom is now available for PS4 and Steam. Check out our review to find out if the game is definitely worth your time.