Capcom was originally going to make Devil May Cry another Resident Evil title but plans changed and it became its own series. The first game came out in 2001 and the original trilogy splashed onto the PlayStation 2 garnering lots of fans in the process. The series however has laid dormant since 2013 as people did not really like the reboot called DmC: Devil May Cry.
Rumors are that we might see Devil May Cry 5 first get announced at E3 2018 and to make more people familiar with the series, Capcom has decided to re-release the Devil May Cry HD Collection for PC, PS4 and Xbox One owners this month. This is essentially the same HD collection that PS3 and Xbox 360 owners got to play a few years ago.
Re-releasing games is nothing new, but there are three different ways to do it. You can either make an expensive remake by building a game from the ground up. We've seen this recently with the excellent Crash Bandicoot N. Sane Trilogy as well as this year's Shadow of the Colossus PS4. Secondly, there's the HD remaster which is the most common way to re-release games. Lastly, there are straight ports that don't offer many differences at all.
Devil May Cry HD Collection sadly falls into the latter two categories which won't please people that have already played the game before on PS3 and Xbox 360. This new re-release is just a port of the PS3 and Xbox 360 release of the game and doesn't not offer much in terms of prettier visuals or improvements with gameplay.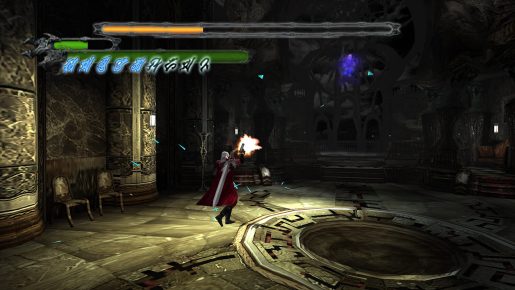 I tested Devil May Cry HD Collection on a PS4 Pro and played it on my new 4K Samsung Television. Sadly, the PlayStation 2 era video games are starting to show their age when it comes to graphics nowadays. The game's screen does not even fill out my entire TV as black borders still surround it.
The Devil May Cry video games had good graphics back when I played them on the PlayStation 2, but now everything looks sadly outdated even though this is advertised as an "HD Collection". Square Enix's remasters of Final Fantasy X/X-2 and Final Fantasy XII looks far better on PS4 in my opinion.
Modern gamers deciding to pick up this collection may want to also know some of the old school gaming mechanics that haven't aged well either. The first Devil May Cry video game is still good, although the combat feels much slower than its immediate sequels. Devil May Cry 2 is still the weakest game of the bunch thanks to some boring level design and a lackluster story. The best game of the bunch is arguably Devil May Cry 3 which has the fastest style of gameplay and Dante has far more moves in his arsenal. The third game also allows you to play his brother named Vergil.
However, one thing that still kind of annoyed me about this collection is the darn fixed camera. The fixed camera can be a huge pain playing this game especially if you have to do jumping puzzles that require you to have exact precision. There are also some boring backtracking in some of the games as well, although it's not too much of a big issue all of the time.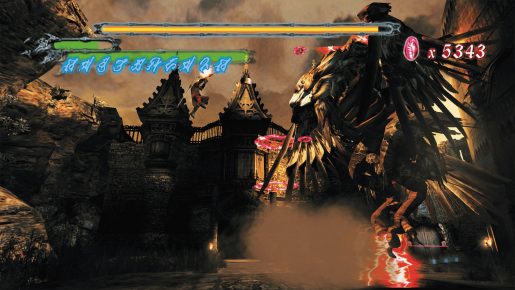 Despite my criticisms, Devil May Cry HD Collection is still fun if you want to play an old school style of action game. Unlike the Resident Evil series, action is the bulk of the gameplay and it's fun as hell. Killing all of the demons with Dante's array of guns and swords is very satisfying. You can string multi-hit combos like in a fighting game plus all three of the games have every creative bosses for you to face as well.
The only enemy type that gets really annoying are ones that fly in the air. These enemies are a pain, although shooting them from the ground is the best way to dispose of them. Thankfully, the game allows you to somewhat level up Dante's abilities and skills making combat a lot more fun the further you progress through.
Another thing series noobs may want to do is play the game in chronological order in terms of the series' timeline. Devil May Cry 3 actually takes place first as it focuses when Dante was only a teenager. After that the first Devil May Cry comes next followed by Devil May Cry 2. Sadly not included in this collection is Devil May Cry 4, although that game already got re-released on PC, PS4 and Xbox One a couple of years ago.
Verdict:
Devil May Cry HD Collection is worth getting if you have never played the games before as they all offer frantic and enjoyable gameplay rarely seen in this generation. It will also give you some experience until Devil May Cry 5 gets released in the near future as speculated. That said, this HD Collection seems pretty redundant if you already played it on PS3 and Xbox 360. Not to mention visually the game still looks very outdated by modern day gaming standards.
[Editor's Note: Devil May Cry HD Collection was reviewed on the PS4 platform. The game was provided to us by the publisher for review purposes.]