Naming Destiny 2 the most disappointing game of 2017 wasn't without concerns. There is no question the hardcore community agrees, but there is always the chance of things changing. This is something I still plan to explore in the future, with it also being the main thought going into Curse of Osiris. With this being Bungie's first expansion since all the feedback, there is a lot of hope for answers and progress towards the future many fans are hoping for. Given the limited time between releases and arguably impossible expectations, is Curse of Osiris a step towards salvation or more of the same?
Curse of Osiris' story follows the infamous guardian Osiris and deals with the Vex and their plan to end all life. Out of all the enemies in Destiny, there is no group more foreign than the Vex. Since they don't have emotions and essentially build towards the destruction of everything, they make for a compelling enemy. The downside to the Vex is that their power lies in the ability to manipulate time and it doesn't take long for that to ruin the narrative.
The story itself is nothing unfamiliar to games or Destiny. Osiris saw that the Vex will, be it this way or that way, eventually bring the end to all life and he wanted to stop it. It was enough to get him exiled, with a few people still following what they believed to be his ways, with Osiris chasing after a solution. Enter the infinite forest. For whatever reason the Vex created a machine that simulates reality, giving them the ability to see what will happen is X or Y were to happen. Osiris has been using this machine to find a future where they don't win, a fate that he can't seem to locate, causing frustration.
On one of his journeys Osiris is trapped and sends his ghost, Sagira to safety. We're tasked with finding Osiris and then creating a future where the Vex fail or at least one of the main instrument of destruction is brought to an end. This is also where problems arise.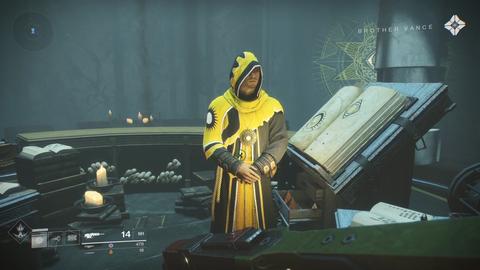 Osiris couldn't find a future where we accomplished this or that, with the main belief being the Vex can't accurately account for "light" and "dark." Since we have the travelers light we can make our own fate, something that Destiny has been saying ever since we entered the Vault of Glass, making the simulation confusing on many different levels. If we're to believe the infinite forest is accurate, surely Osiris could've seen something like the Red Legion attacking and could've prevented it or at least made it known. Likewise, if the Vex can't accurately predict light or even just "the guardian," it makes Osiris' efforts and really the purpose of the forest moot. This is especially concerning when Osiris is sent off with a hand wave back to the potentially pointless simulation.
With the story adding something, gameplay is expected to pick up the slack. As nice as Mercury is as a location, it's about as empty as you'd imagine. Currently the infinite forest is only accessible during missions and adventures, leaving players a fairly small area to explore. There are some neat secrets, like the hidden chest in the lighthouse, but the vast majority of the area is underwhelming. The only real highlight is the public event, which is new to the area. In this one players fight the Vex to summon a Gatekeeper you need to defeat.
A similar lack of effort can be said about many other aspects of the expansion too. For instance, not a lot of gear was added. Where the original expansions would change everything, there are only a handful of new items and most of the time players will get familiar drops. Now there is a chance of getting a Masterwork, a fancy name for a special version with an additional perk, something that has added a small step towards a more hardcore experience the first game had.
Exotics have several familiar faces, with the most notable being Prometheus Lens. At the time of posting this gun is worthless, since it was considered overpowered at launch. The best way to describe it would be an energy weapon version of Coldheart. Speaking of the cold, the first event, The Dawning, is another miss.
With the exception of bounty-esque quests, involving things like kill X or Y enemies, the majority of the event is centered on Eververse. This isn't surprising, given events are the perfect time to sell new items and previous events were similar, but it's certainly the wrong time to push in that direction. This has lead to even more negativity from the hardcore community, leading to a number of editorials and other things from various outlets. While many of those articles address the issue better than I will in this review, it's important to note how this sets a precedent for future events.
Thankfully, the expansion is not a complete loss. Despite fears over the expansion featuring a "raid lair," it proved to be an activity that rivals or in some cases exceeds the original raid. First and foremost, the lair isn't much shorter. There are no door opening segments and there is one less encounter.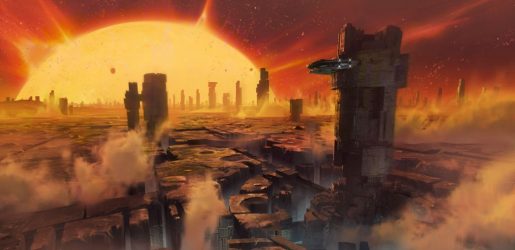 The lair starts with your team having to get across an abyss by jumping on platforms. Once a new one appears, every player needs to move one forward, with only the six most recent being usable. It likely sounds easier than it is, though it goes on for entirely too long.
After some puzzles to get to the boss, there is a good dynamic between introduction and application. This is something Wrath of the Machine and Vault of Glass both did. Instead of creating multiple different puzzles, mechanics were introduced one way, with a later encounter using the same core concept another way. I won't ruin the surprise, but it's probably the most satisfying fight in Destiny 2.
For better or worse, Curse of Osiris is more of the same. There are signs of Bungie improving things, there just isn't enough. The raid lair offers lackluster loot, the new exotics aren't terribly amazing, the new location is underwhelming and plenty of things from Eververse. Combine this with a story many users failed to understand and you have an entirely forgettable expansion. In fact, without the raid lair it would be a total and complete waste of time and even then it becomes one after one successful run.
[Editor's Note: Destiny 2: Curse of Osiris was reviewed on PS4 platform. The expansion was paid for by the reviewer himself.]