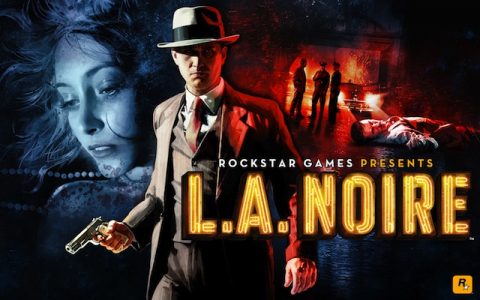 Rockstar Games and Take-Two Interactive Softwarehave today confirmed there will be four new versions of the blockbuster detective thriller, L.A. Noire, released in 2017.
Scheduled to release on November 14, 2017 there will be three updated console versions of the game for the Nintendo Switch, PlayStation 4 and Xbox One. On top of these versions Rockstar has completely rebuilt the game for virtual reality, releasing LA Noire: The VR Case Files for the HTC Vive.
For those of you whom don't remember the game from when it was originally released back in 2011 L.A. Noire takes place in the seedy side of 1940's Los Angeles. You play as a decorated veteran and newly minted detective, Cole Phelps whom investigates a range of cases inspired by real world crimes.
Sam Houser, Founder of Rockstar Games has spoken out about the new versions saying:
"We're excited to bring L.A. Noire's unique mix of real detective work, classic Hollywood atmosphere and thrilling action to these new platforms. Now with a choice of spectacular virtual reality, stunning 4K, or the freedom of portable play, these enhanced versions are a perfect opportunity for players to experience this richly detailed world in a whole new way."
Rockstar has confirmed the following details of the new versions in a press release:
L.A. Noire: The VR Case Files for HTC Vive delivers seven of the original engrossing, self-contained cases from LA Noire rebuilt specifically for virtual reality, blending breathtaking action with true detective work to deliver an unprecedented interactive experience.
L.A. Noire for the Nintendo Switch features the complete original game and all additional downloadable content, with specific enhancements including a Joy-Con mode with gyroscopic, gesture-based controls, HD rumble and new wide and over-the-shoulder camera angles, plus contextual touch screen controls for portable detective work.
L.A. Noire for PlayStation 4 and Xbox One delivers the complete original game and all additional downloadable content with a range of technical enhancements for greater visual fidelity and authenticity, including enhanced lighting and clouds, new cinematic camera angles, high resolution textures and more. L.A. Noire plays natively in 1080p for the PlayStation 4 and Xbox One consoles, and stunning 4K for PlayStation 4 Pro and Xbox One X, capturing the grit and grime of the City of Angels like never before.