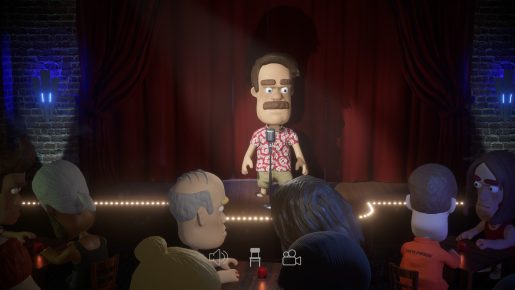 When Comedy Night was first launched, it was ruined by trolls. Well now the game has received lots of updates that improves the gameplay experience for everyone.
The developer announced a ton of updates that went live in Comedy Night today. One of my favorite features is an all-new singing lobby. Rap battles have also been included too.
Changed the server from Europe to United States as that's the biggest player base
Renamed & Re-ordered the rooms
Added 2 new rooms (Rap Battle – Dual Mic, and Singing (single mic))
The Room Admin can now Ban a player from a room (preventing them from coming back in)
Defaults to VSync on
Tweaked sound effects
If there are less than 7 rooms it now also shows the rooms that are full
Default camera moved back a bit
When the Room Admin Kicks a player they are notified of it as well as everyone else
Normalized the crowd volume
Normalized the performers volume
Added volume ducking to the crowd so when the performers are speaking over a certain db it lowers the crowd volume so that you can hear the performer properly
The game is out now on Steam for the PC. Let's hope they eventually port this game onto other systems as it'd really fun to play!