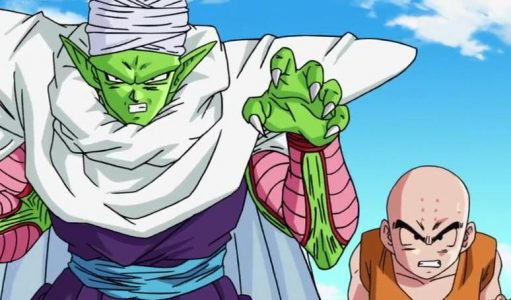 The Dragon Ball FighterZ roster is growing everyday as more of our favorites are being added to the game. This time, it has been confirmed that Piccolo and Krillin are playable.
This reveal was shown in a scan in the latest V Jump magazine (via Saiyan Island). Piccolo can stretch his arms, use the special beam cannon and lots of other abilities. As for Krillin, he has his signature Destructo Disc and Scatter Kamehameha. Krillin also has an after image technique to confuse his enemies.
The characters confirmed for the game so far are: Goku, Vegeta, Teen Gohan, Cell, Buu, Frieza, Trunks and of course Piccolo and Krillin. Many of the characters are based on their appearance in Dragon Ball Z. It's unknown at this stage if Dragon Ball, Dragon Ball Super or Dragon Ball GT characters will be added yet.
Dragon Ball FighterZ will be released in 2018 for the PC, PS4 and Xbox One. Bandai Namco has yet to confirm if they want to port the game over to the Nintendo Switch yet.