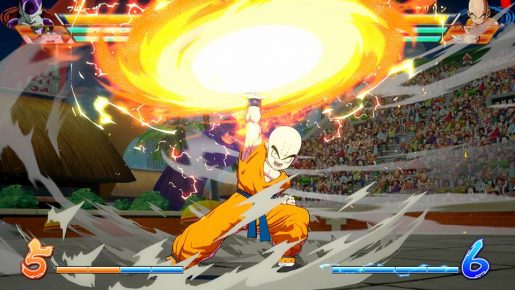 Bandai Namco has now posted some new screenshots taking a better look at both Krillin and Piccolo in Dragon Ball FighterZ.
Bandai Namco posted on Facebook: "Krilin and Piccolo join Dragon Ball FighterZ! And our online mode will include lobbies and a replay mode! Dragon Ball FighterZ is coming early 2018 on PS4, XB1 and PC."
As you can see from the screenshots, the graphics look perfect. They arguably look better than they did in the anime in my opinion. The special effects are insanely good.
Sadly, Bandai Namco has yet to commit to a Nintendo Switch version of the game yet. It sounds like they want to see how successful Dragon Ball Xenoverse 2 is first before they port FighterZ over. You can check out the screenshots below. More characters are expected to be added in the coming months.