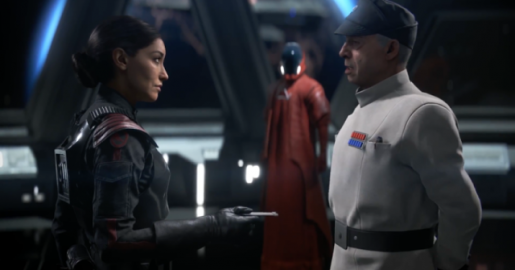 The single player campaign of Star Wars Battlefront 2 is set to bring in many actors from Hollywood and TV. Another actor has now been revealed for the game.
UK actor, Anthony Skordi tweeted out: @EAStarWars Yes, that's me as #AdmiralVersio in #Battlefront2 what a privilege and honour #StarWarsBattlefrontII.
In case you are wondering, Admiral Versio is the father to Iden Versio, played by Janina Gavankar. A picture of him can be seen above. Skordi has been a part of many TV shows and video games in the past so you may have recognized him already.
The story of Star Wars Battlefront 2 is official canon. It will be interesting since the story spans for many years. It takes place between the events of Return of the Jedi and The Force Awakens and you will get to control multiple characters during the campaign.