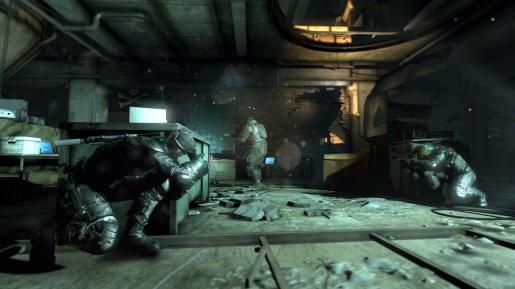 Splinter Cell Blacklist came out in 2013 and we have yet to see the series on PC, PS4 or Xbox One. Well it sounds like we may not see a new one anytime soon.
Ubiblog had a chance to interview Ubisoft CEO Yves Guillemot and asked him why we didn't see Splinter Cell at E3 this year. His reply may be sad news for fans of the franchise.
He said: "What we can say is that we are receiving lots of sketches and proposals around the brand and we are going to pick one up. I think you will be able to see something, but you will have to wait for that."
Whether or not a new game will make it in time for the PS4/Xbox One generation remains to be seen. It's possible the game franchise may not reappear until the next console generation!
For now, we still have to also wait for the movie based on the game. Ubisoft announced a few years ago that Tom Hardy was cast as Sam Fisher. No new updates have been given on the movie either…