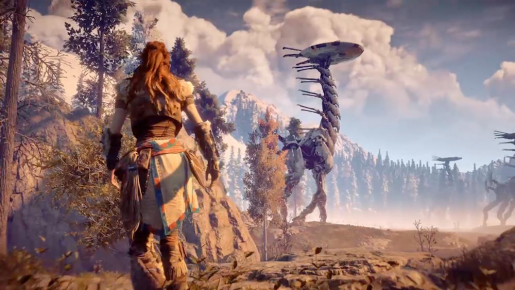 Since it's now Summer, there aren't that many new game releases. Due to this, Horizon: Zero Dawn returned to the top of the charts in the UK.
As reported by GFK Chart-Track, Sony has a price promotion for Horizon: Zero Dawn and it shot up to the top of the game charts. This is the first time the game reached the top spot since its debut earlier this year.
It wasn't a bad sign for Nintendo because the Switch's Arms was the second best selling game of the week. The only thing that may have stopped it getting the top spot is the price of the game. You will need to buy additional Joy-Cons to enjoy offline multiplayer.