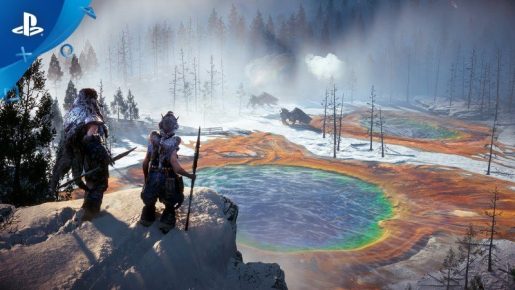 At E3 2017, Sony announced the first DLC pack for Horizon Zero Dawn called "The Frozen Wilds". Guerrilla Games has now provided some more additional details about it.
During a recent PlayStation Live broadcast, Guerrilla Games' Hermen Hulst talked more about the DLC coming to Horizon Zero Dawn.
He couldn't give specifics on how many hours the DLC will offer, but he did mention that the map size is pretty big and it's a chunky sized chapter. This means it could last more than just a few hours.
Several new quests and challenges will be available for Aloy to do and you can also attain more trophies. There will also be new weapons for her to pick up too.
The DLC currently has no release date yet, but you should expect to see it out on the PS4 platform sometime later this year.