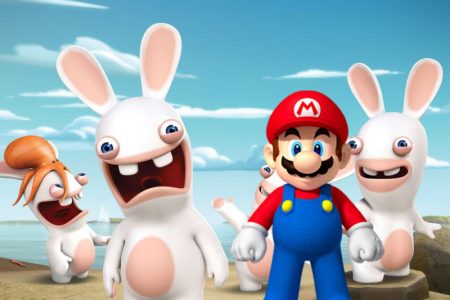 Ubisoft has now released gameplay footage for the unique crossover of Mario+Rabbids Kingdom Battle on the Nintendo Switch. It's a tactical style RPG title.
It is a turn-based game similar to the gameplay seen in the X-COM series. Mario and his friends will need to team up in order to save the Kingdom. Graphically, the game looks as bright and colorful as you would expect from a Nintendo title.
Nintendo Switch fans will be happy to know that the game will be out on August 29th, 2017. Mario+Rabbids Kingdom Battle could be great to play on a handheld. You can check out more details of the game in the videos provided below.