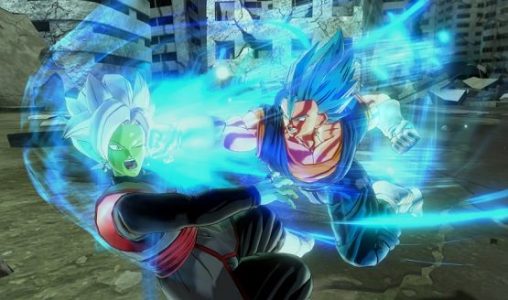 Bandai Namco has finally announced the release date for DLC Pack 4 for Dragon Ball Xenoverse 2. It will be out as early as next week!
Bandai Namco has announced via Twitter that DLC pack 4 will be released on June 27th, 2017 for the PC, PS4 and Xbox One. A free update is also coming out on this date too.
The new DLC pack for Dragon Ball Xenoverse 2 includes Fused Zamasu, and Super Saiyan Blue Vegito (both pictured). People may remember these two appearing several months ago in Dragon Ball Super.
The DLC also includes one new story chapter, a new stage, 3 parallel quests, new attacks, new costumes and more. We can be sure that more DLC will be released in the future so stay tuned. You can also look forward to Dragon Ball FighterZ coming out in early 2018 too.