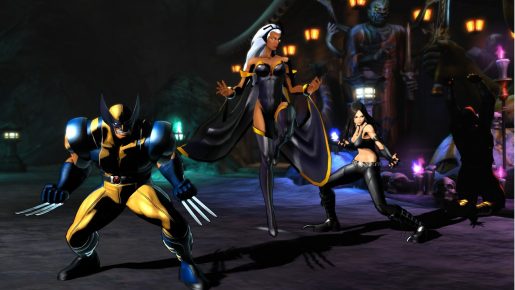 Marvel vs. Capcom Infinite will be out later this year, but a lot of fans have been up in arms regarding the lack of X-Men characters in the game. A baffling reason/excuse has now been given.
During a recent interview with Gamespot, Marvel vs. Capcom Infinite's producer, Michael Evans, gave a bewildering excuse about X-Men characters not being in the public's eye recently.
He said: "Your modern Marvel fan, maybe they don't even remember some of the X-Men characters, but they know some of the Guardians characters or Black Panther. You know what I mean?"
This is absurd considering the fact that Deadpool and Logan made lots of money at the Box Office recently despite both films being R rated. This must be PR talk in order for Marvel to promote its own MCU characters. In the film world, X-Men characters are still owned by 20th Century Fox.
There are rumors that X-Men characters might be added in later as paid DLC. That's still kind of a slap in the face since nobody likes a small launch roster padded out with paid DLC.