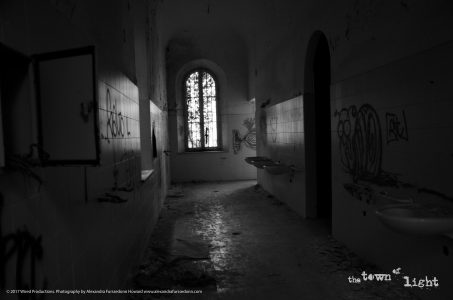 Developer LKA.it and independent games publisher Wired Productions have confirmed they have teamed up with London South Bank University for "a series of stunning imagery and video footage" at the real location that inspired The Town of Light.
In the Town of Light, players take up the role of Renée, a 16-year-old girl suffering from the symptoms of mental illness. They set out to explore the Ospedale Psichiatrico di Volterra complex searching for answers. Wired Productions flew Alexandra Furssedonn Howard to Volterra, Italy to document the real world complex and the areas surrounding it. Alexandra, a filmmaker, writer, and student at London South Bank University, spent three days creating the Volterra art film and accompanying photographic galleries. These can all be see at the Explore The Town Of Light website.
The Town of Light is set to release on PlayStation 4, Xbox One, and PC in physical and digital formats on June 6, priced at £15.99/€19.99/$19.99. Existing owners of the digital Windows PC version will receive an update and acquire this enhanced release free of charge.