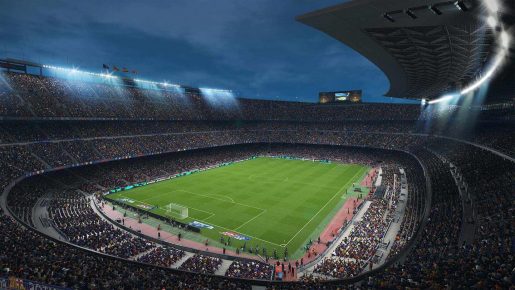 The first details for PES 2018 have now been revealed via a leak from a store listing. The game will be out later this year and there will be a special Barcelona Edition of the game too.
The leak came courtesy of the Microsoft Store (via True Achievements).  The release date is expected to be September 12th, in North America and September 14th in Europe and other regions. Other game features are listed below.
Gameplay Masterclass – Strategic Dribbling, Real Touch+ and new set pieces take the unrivalled gameplay to the next level
Presentation Overhaul – New menus and real player images
PES League Integration – Compete with PES League in new modes including myClub
Online Co-op – A mode dedicated to co-op play is newly added
Random Selection Match – Fan favourite returns with new presentation and features
Master League Upgrade – New pre-season tournaments, improved transfer system, presentations and functionality
Enhanced Visual Reality – New lighting, reworked player models and animations covering everything from facial expressions to body movement to bring the game to life
The Barcelona Edition of course has Barcelona on the cover but it also comes with other pre-order bonuses and extras. We're sure to hear more about the game later this year.