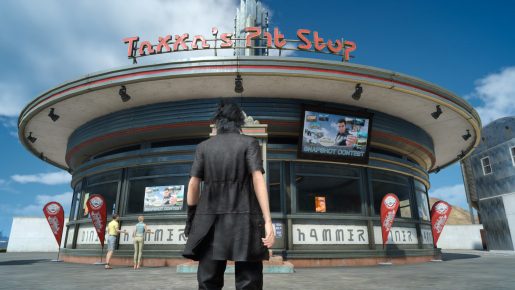 A new patch update will be released on May 24th, 2017 for Final Fantasy XV. Aside from the usual bug fixes, some new items will also be available for owners of the game to see.
As noted by DualShockers, Square Enix revealed some details of the new Final Fantasy XV patch update recently.  This new patch will be coming out on May 24th.
One thing that fans can look forward to are more tofu-based dishes made by Ignis. This is something that Taiwanese fans have been asking for. If you love tofu, you can make new recipes in the game.
Winners of the snapshot competition can be seen at the Hammerhead restaurant. Not to mention several more bugs have been fixed. There is also a new costume that you can download for Noctis. This costume will be available to download on May 30th via the PlayStation and Xbox Live stores.
Lastly, Square Enix is also offering a new questionnaire for fans to answer. This new questionnaire is available from May 24th to June 6th. It will allow you to give your opinion on upcoming DLC, updates and more.