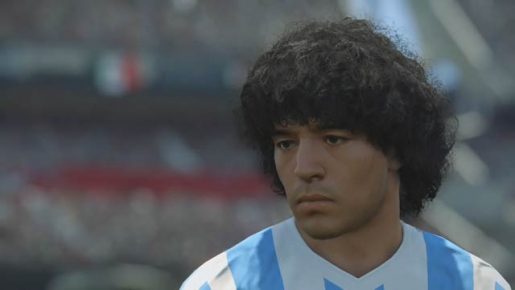 You may have remembered a few months ago that Diego Maradona was upset that Konami used his likeness in PES 2017 without his permission. Well now it looks like the two sides have come into an agreement.
As reported by El Eco (via Kotaku), the two sides made an out-of-court agreement as Konami has paid Maradona an undisclosed sum. Not only is Maradona going to appear officially in the PES video games, but he will help promote the series from now until the year 2020.
Konami Digital president Takayuki Kubo actually had to fly out to Argentina to meet Maradona in person to settle the issue in private. It seems like Maradona got what he wanted and Konami now has a famous spokesperson.
Acquiring Maradona is a big plus for Konami. The company has to compete with EA's FIFA every year. Maradona could help increase awareness for Konami's franchise in places like Argentina and other South American countries.