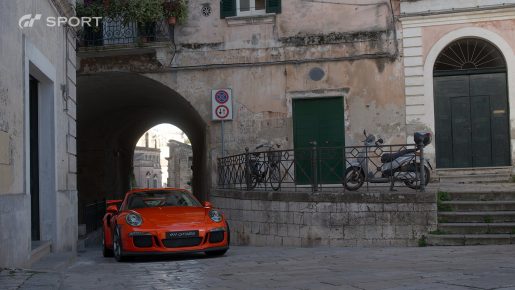 Car company Porsche is usually strict and/or expensive when it comes to putting their cars into video games. Well Polyphony Digital has managed to put Porsche into Gran Turismo Sport.
The Spanish PlayStation Blog posted that a European closed beta phase will take place from April 15th. However, in the same announcement, they announced that Porsche will makes its debut in Gram Turismo Sport.
Porsche has never been added into the Gran Turismo franchise before, so this is pretty significant. The only confirmed Porsche model so far is the 911 GT3 RS.
It's possible some other cars from the car company will be added when the full game comes out later this year. You can check out the beta trailer below. The game will be out exclusively for the PS4 console later this year. PS4 Pro support will be offered at launch.