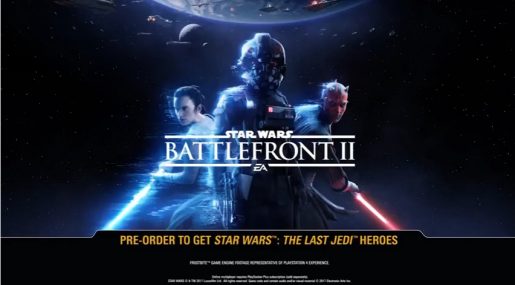 A 30 second trailer for Star Wars Battlefront was leaked a few days ago, but a full length trailer will be released later this week during Star Wars Celebration.
To gear you up for the big occasion, EA has released the official Star Wars Battlefront 2 website that says a full length trailer is coming on April 15th. If you sign up for the newsletter, you get the " exclusive in-game "Not the Droids" emote."
To be more exact, the trailer will be dropping on April 15th at 11:30am PT. The time will be different depending on where you live around the world. Just look out for it this weekend.
Aside from Battlefront 2, Disney is also supposed to give us our first look at Star Wars: The Last Jedi. This is the eighth episode in the epic Star Wars film saga.