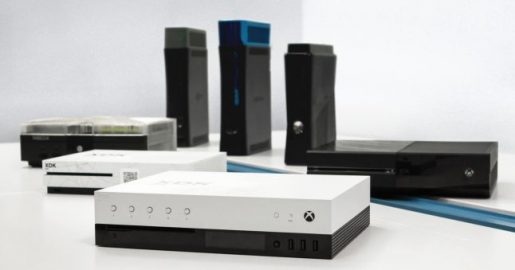 Microsoft has yet to reveal what an actual Xbox Project Scorpio console looks like, but we now know what a dev kit looks like. It's looks similar to a normal Xbox One.
Gamasutra had a chance to take some pictures of the Xbox Project Scorpio dev kit and it just looks like a white version of the Xbox One. This may or may not be the final look of the console that's due out later this year.
The Scorpio is Microsoft's answer to Sony's PS4 Pro. Both consoles cater to those that own a 4K TV and want to improve the performance of console games. Games will look and run better on the newer consoles.
You don't have to worry if you own an original Xbox One or PS4 console. Those consoles are still being supported for the foreseeable future. Both Sony and Microsoft aren't expected to release exclusive Scorpio and/or PS4 Pro video games.