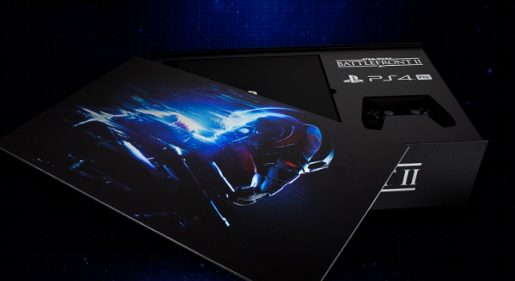 EA has announced it is holding a special competition where you can get a chance to win a copy of Star Wars Battlefront 2 as well as a brand new PS4 Pro console.
It's worth mentioning this competition is only open to citizens living in the USA and Canada. Two bundles are being given out. It includes the Deluxe Edition of Star Wars Battlefront 2, the 2015 video game as well as PS4 Pro.
Here's the details as posted on the official website: "We're giving two more away, and all you need to do is follow @EAStarWars on Twitter, tweet us what excites you the most about Star Wars Battlefront II, and include #SWBattlefrontIIPS4 and #EASweepstakes in your tweet. Is it the single-player story? Battling against (or as) iconic characters like Kylo Ren or Master Yoda? Let us know and include those hashtags."
Good luck to anyone that is entering. The competition is open now until April 24, 2017 6:00pm PT. Only one tweet counts as an entry. Multiple tweets will not increase your chances of winning.