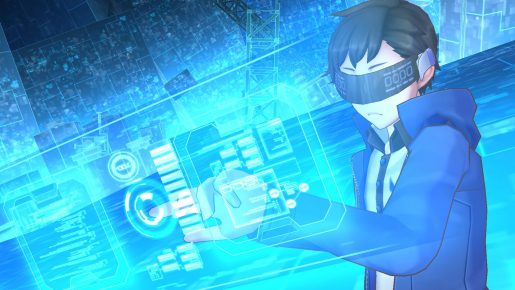 Bandai Namco is pleased to announce today that Digimon Story Cyber Sleuth Hacker's Memory will be coming to North America for the PS4 and PS Vita through the PlayStation Network.
According to Bandai Namco, Cyber Sleuth Hacker's Memory re-degitizes fans back into the digital world with a brand-new adventure. Players can expect to control Keisuke Amazawa who has been accused of crimes he didn't commit. He has no choice but to dive into the digital world to not only clear his name, but to also protect his friends and family. In the new adventure, players can scan, raise, train and battle 320 Digimon from the animated series in classic, turn-based gameplay.
"The passion from Digimon fans requesting more Digimon titles in the Americas has been heard loud and clear," said Eric Hartness, Vice President of Marketing for BANDAI NAMCO Entertainment America Inc. "We are very excited to have players re-digitize into the Digital World for another Digi-adventure on PlayStation 4 and PlayStation Vita later this year."
Here's an excerpt from the press release:
After being accused of a crime he didn't commit, Keisuke Amazawa has no choice but to dive into the Digital World and investigate to prove his innocence. Even if that means joining a group of hackers and help them to solve the troubles threatening this mysterious universe.

Between real and digital, here lies the truth!

Features

– Cyber Punk Atmosphere – Dive into a deeper and darker adventure, at crossroads between real and digital
– Deep and Addictive Gameplay – Experience the perfect mix between Adventure, Raising and Battle with over 320 Digimon to discover! Enjoy a wider range of battle strategies in a classic turn-based gameplay enhanced by Digimon's skills, compatibilities and combos.
– The Untold Story – Discover the mysterious backstory to the events that happened in Digimon Story: Cyber Sleuth.