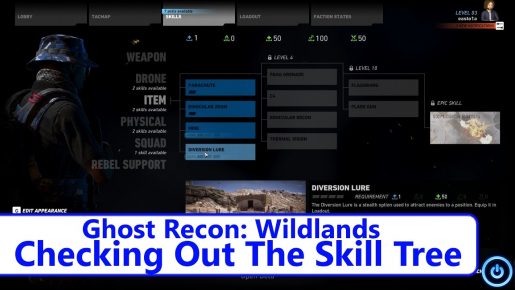 Welcome to a quick video where we go through the basic skill tree which is present in Tom Clancy's Ghost Recon: Wildlands.
The skill tree seems to offer players a way to tailor their gameplay experience by customising their build to what they want to do. From playing it becomes apparent that working as a team with each individual specing points into different areas is extremely beneficial. This being said I do believe the game will be playable relatively simply as a singleplayer title.
This footage was recorded during the Tom Clancy's Ghost Recon: Wildlands open beta so things may be tweaked and changed in the final game, which releases on major platforms on March 7th.