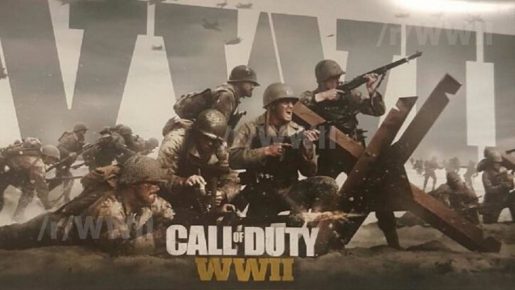 Earlier this week we saw a poster get leaked for Destiny 2. Now it looks like a poster has leaked for Call of Duty 2017. If this leak is true, you may be playing another Call of Duty game in World War 2.
The leak comes courtesy from a post over on Reddit. Aside from the poster you see above, five other images were also posted with promotional material for the game.
Anyway, it looks like the game called be called Call of Duty: WWII. It's similar to how Battlefield last year was just called Battlefield 1. This is not the first time the COD series has been set during World War 2.
This leaks falls in line with what Sledgehammer Games said a few months ago that the COD series will be going "back to its roots". The first few games were set in World War 2 as well so this new game will return to that era from the looks of things.