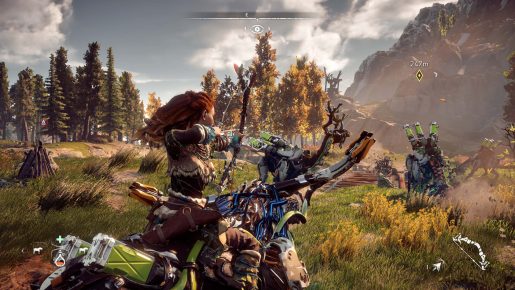 Guerrilla Games has now released update patch version number 1.10 for Horizon: Zero Dawn. It's out now for your PS4 and/or PS4 Pro console and the patch notes have also been released.
In terms of the file size, the new Horizon patch only clocks in at 248.8 MB. It may not be that big, but it has a lot of new features and improvements and fixes.
Guerrilla Games announced: "We're pleased to announce that Patch 1.10 for Horizon Zero Dawn has been released today. In addition to fixing a number of progression issues, technical issues and crashes".
If you want to read the full patch notes, you can do so now by clicking here via Reddit. Bear in mind, some of the patch notes posted in the link contains some spoilers for the game. Read at your own risk if you have yet to finish the story mode.