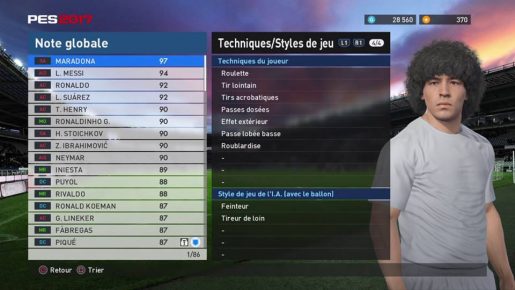 Diego Maradona is not happy that Konami has used his likeness in PES 2017 without permission. He made his statement over on his official Facebook page.
Maradona posted: "I heard yesterday that the Japanese company Konami uses my image for its game PES 2017. Unfortunately, my lawyer Matias Morla will initiate the corresponding legal actions. I hope this is not another scam…"
Using someone's likeness is a big no-no and this can have a lot of consequences. It's possible Konami can take an easy route and just remove his likeness from the game via an update to stay on the safe side.
Maradona even posted the image you see above. It will be interesting to see how this all pans out. Konami has yet to respond back to Maradona's claims. We'll just have to wait and see what happens next.